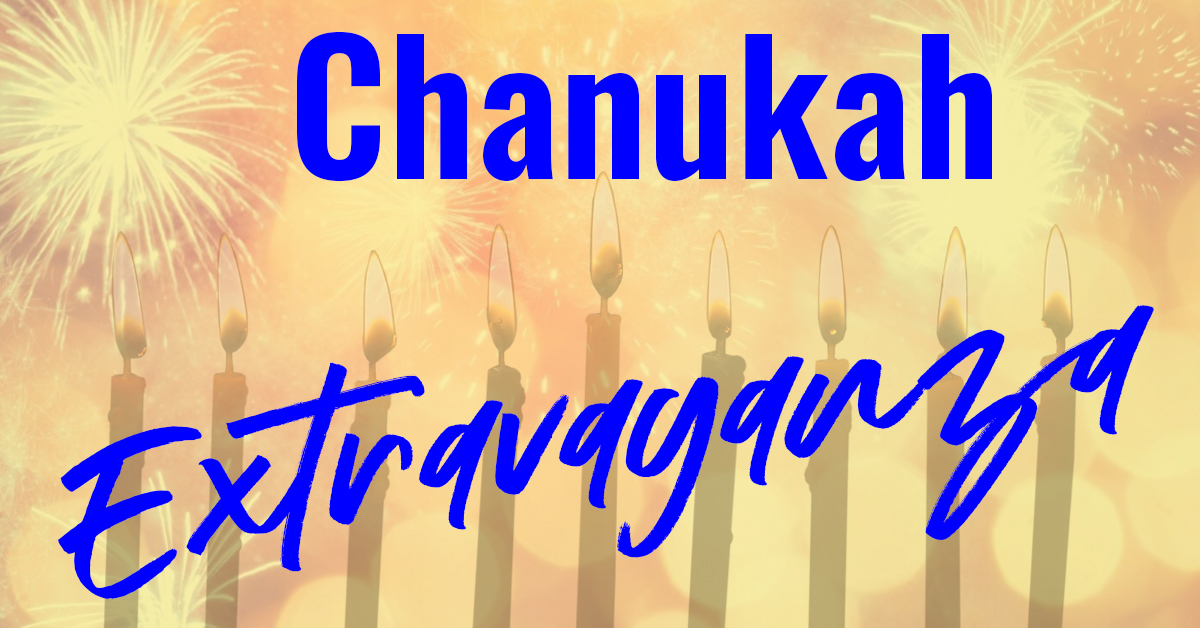 Celebrate all 8 nights with your TI family. Family events, adult programs, social justice, something for everyone.
Chanukah Digital Candle Lighting
Sun Nov 28 | 7:30p
Zoom
Our clergy will lead us in lighting the first Chanukah candle on Zoom. Please register here for the Zoom link. Refresh your memory of all the Chanukah blessings at ReformJudaism.org.
Holiday Gifts for Kids
Mon Nov 29
TI will help stock the shelves for the Holiday Store at Ralphola Taylor Community Center, a YMCA in Bridgeport that serves about 100 low-income children. At the Holiday Store, children use points they've earned in the program to "buy" presents for their families. Please drop off a gift or two valued at up to $20 each. You can also order the gifts on Amazon and have them shipped to Temple Israel (14 Coleytown Rd, Westport). Gifts must be received at TI by Nov 29.
While shopping, sign up for Amazon Smile and TI will receive a donation from each purchase you make throughout the year!
Boxes collecting new and unwrapped presents for the gift drive will be at both entrances to TI. All gifts must be dropped off/delivered by Mon Nov 29.
Sparking Our Inner Lights: Practicing tools to help relieve stress
Cantor Julia Cadrain
Tue Nov 30 | 9:30a
In person and on Zoom
Come start the day with Cantor Cadrain and our TI community. During this hour-long session, Cantor Cadrain will offer us techniques to help relieve our stress, so that we can tap into our healthier, brighter selves. All ages and stages are welcome. Parents can join us after you drop off your children. Register by clicking here. After registering, you will receive a confirmation email containing information about joining the meeting via zoom and in-person.
CONECT 10th Anniversary 
Tue Nov 30 | 7p
Mt. Aery Baptist Church, 73 Frank Street, Bridgeport and on Zoom

Congregations Organized for a New Connecticut (CONECT) will celebrate a decade of building relationships and using our power to create substantive change in our community. We will look back at victories on criminal justice reform, immigrants' rights, healthcare, gun violence, community policing and more. We will also look ahead to our next decade of action together. Register here to attend in person or on Zoom.

The Art of Frying | Cooking Chanukah Donuts (Sufganiyot)
Chef Lauren Braun Costello
Wed Dec 1 | 5p
On Zoom
Led by TI member and chef Lauren Braun Costello. During this hour-long session, we will learn how to make Apple Beignets, learn why oil is so deeply connected to Chanukah, and connect as a community. This is a great pre-dinner Chanukah experience for the whole family, of any age! This class will be taught on Zoom. Register by clicking here. Once you register you will receive the ingredients list.
Community Chanukiyah Lighting
Wed Dec 1 | 5:30p
Downtown Westport, corner of Main St & Post Rd
Gather with the entire Jewish community to light our town Chanukiah in the center of downtown Westport.
Give a Night of Chanukah 
Thu Dec 2 
Some families have the tradition of giving presents each night of Chanukah. This year we encourage you to Give a Night of Chanukah, directing the amount you would ordinarily spend on one night of gifts to tzedakah instead. Click here for more information about how you can celebrate this night and an added blessing to recite when lighting your chanukiah.
Below you'll find some tzedakah options that are important to our congregation. Of course, you can also feel free to choose a charity that is important to you.
CONECT Congregations Organized for a New Connecticut is Temple Israel's interfaith social justice network. We build relationships across the religious, racial and socio-economic spectrum to make an impact on issues of shared importance, such as gun violence, healthcare, immigrants' rights, and criminal justice reform.
Homes With Hope HWH provides emergency shelter, supportive housing and food assistance to all in need in the Westport community. TI provides weekly meals at Gillespie Center downtown, semi-annual food drives for the HWH food pantry, and support throughout the year.
Annual Fund for Temple Israel Help us maintain our ironclad commitment to welcome everyone who wants to be part of our congregation regardless of financial capacity. Moreover, your contribution will enable us to dream, experiment, innovate and thrive.
First Friday
Fri Dec 3

This First Friday will be a congregation-wide Chanukah celebration.
Family Chanukah Shabbat Service | 5p
Pizza Dinner | 6p
Sanctuary and Livestream

For young families with kids age 0-7, bring your own Chanukiah and dress in your favorite sparkly Chanukah outfits. Children will receive their own edible dreidel making kit to do at home. Stay for pizza outside immediately following the service. Register here for dinner.
Congregational Chanukah Shabbat Service | 6:30p
Congregational Dinner | 7:30p
Sanctuary and Livestream
Bring your favorite Chanukiah from home and wear that goofy Chanukah sweater buried in your closet. A congregational dinner will follow. Note, you must be fully vaccinated to attend the congregational dinner so please bring proof of vaccination. Register for dinner here.
Teen Chanukah Party
Fri Dec 3 | 6:30-8:30p
Calling all TI Teens in 8th grade and older! Our BBYO chapter, Yofi is hosting its very own Chanukah party. Celebrate Shabbat and Chanukah with your TI community at 6:30. Enjoy dinner, games, treats, and gifts! Bring your own Chanukiah to light during the service. Note, you must be fully vaccinated to attend dinner so please bring proof of vaccination. Please click here to register. We can't wait to see you there!

Havdalah/Candle Lighting
Sat Dec 4 | 7:30p
On Zoom
Join our clergy in celebrating Chanukah Havdalah. Please register here to receive the Zoom link. Here are links for the Havdalah blessings and the Chanukah blessings.

Kesher Chanukah Party
Sun Dec 5 | 9a
Sanctuary
Kesher will host the hilarious and entertaining Bible Players for a special Chanukah performance. Then we'll celebrate with candle lighting, Chanukah songs, delicious food trucks, games, fun and more. We'll also do our part for tikkun olam, making sure others can experience the light of this time of year. Please register here to let us know you're coming.
This is in place of regularly scheduled Kesher programming for this week. If you have Hebrew during this time it will be rescheduled.
Young Family Chanukah Party
Sun Dec 5 | 10:30a
Reception Room
Our young families (children up to age 7) will enjoy a fun Chanukah puppet show, followed by candle lighting, latkes and sufganiyot. Click here to register.