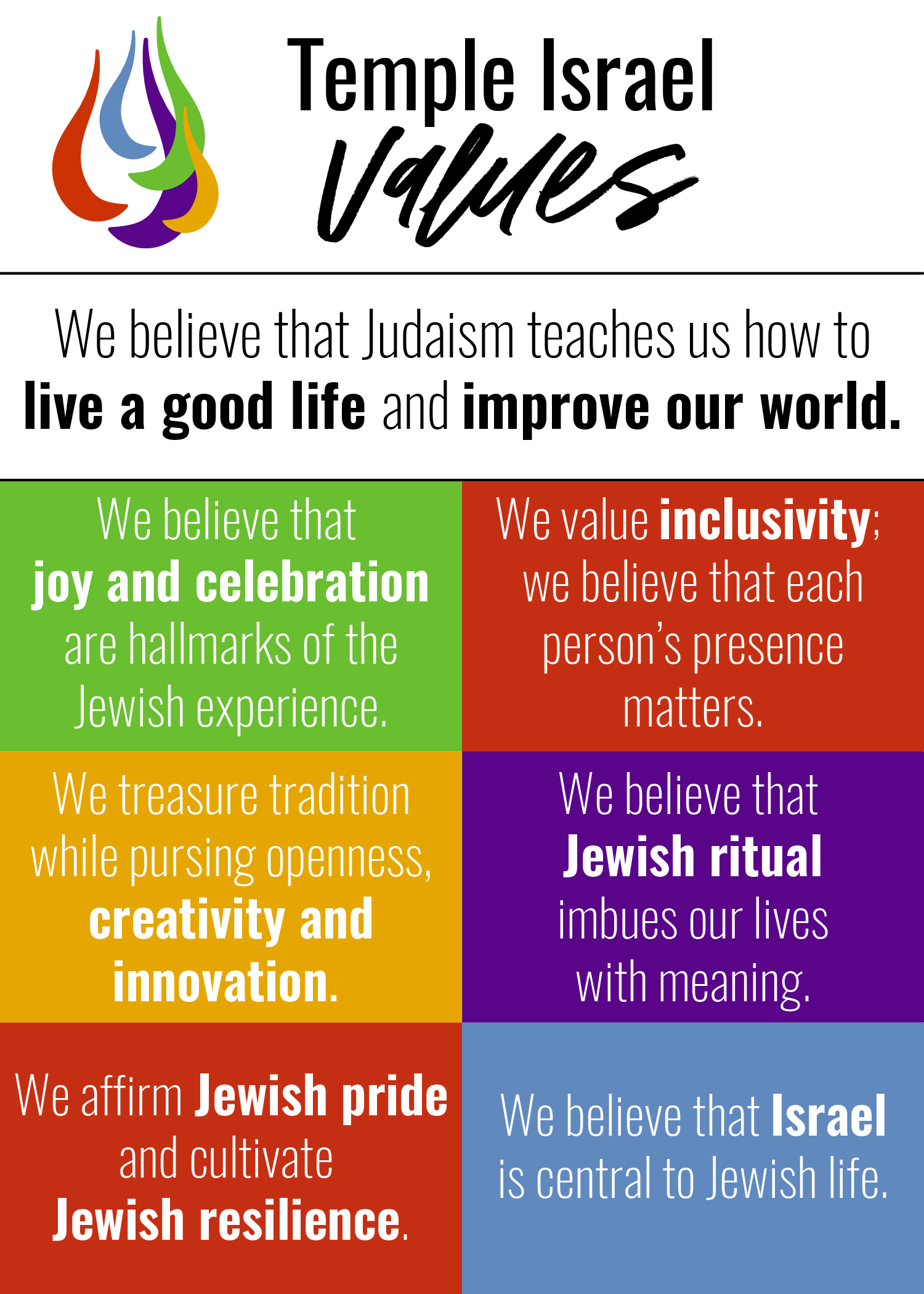 PILLARS
The foundation of who we are and what we do
Reform Judaism
We are proudly committed to our authentic, inclusive, creative, evolving expression of Jewish tradition that we call Reform Judaism.
Jewish Community
Together we celebrate and honor all aspects of Jewish life, drawing from the depth and richness of Judaism that enriches our busy contemporary lives. We are a source of comfort and healing.
Jewish Pride and Resilience
Jewish pride is at the core of everything we do. As a community we strengthen our resilience in the face of antisemitism.
Our Jewish Home
Temple Israel is a place where all feel welcome, known, valued and loved; a place where we feel supported, inspired and safe; a joyful and celebratory center of Jewish life.
God & Spirituality
As Jews have always done, we seek to find awe and wonder, purpose and meaning, and most especially hope – through exploration of our relationship with God. We welcome those who question, struggle and doubt.
Pursuit of Social Justice
Our commitment to tikkun olam (repairing our world) inspires us to speak and act on behalf of our fellow human beings.
The State of Israel
We love and support the State of Israel. We embrace Israel in our worship, teach about Israel at every age and stage, and travel to Israel regularly.