Bryan Bierman, Executive Director
Bryan Bierman, began his tenure at Temple Israel in 2012, as our Director of Youth Programming. Bryan holds a Bachelor of Science in Youth Development and a Masters of Social Work from Springfield College. While at Springfield College, Bryan held leadership positions on campus including President of Hillel, Operations Associate for the Student Activities Office, Senior Program Director of the YMCA club, Chair of an Alternative Spring Break trip to New Orleans, Resident Assistant, and Treasurer of Coalition of the Campus YMCA National Board, among a plethora of other activities.
Bryan has worked at the New England Adolescent Research Institute in Holyoke, MA as well as serving as Program Coordinator for Camp Tevya in New Hampshire. Previously Bryan worked at the YMCA day camps for 8 years.  Bryan also served as the Madrich (leader/advisor) for the Diller Teen Fellowship Program of the Leventhal-Sidman JCC.  In 2010, Bryan spent time in Chicago and worked for the YMCA of the USA as an intern in the Leadership and Development Department.
Most recently, Bryan served as an Accommodation Manager for Team USA during the 2017 and 2018 International Maccabiah Games and Maccabiah Youth Games which were held in Israel. In 2013, he also served at the Site Director for the NFTY Urban Mitzvah Corps program in New Brunswick, NJ. Bryan currently serves on the Program Engagement Professionals of Reform Judaism board as their President.

Contact information: bbierman@tiwestport.org or 203-227-1293 ext. 305
---
Robert Zwang, Director of Development
Robert Zwang is an experienced development professional in the non-profit sector. His Jewish career journey includes work as Director at the Jewish National Fund for Westchester and Southern CT, Executive Director of Jewish Communities of Western Connecticut, and the CEO and Founder of IPCEE Peace through Medicine, which encouraged collaborative practices between Israeli and Palestinian medical professionals and institutions. Throughout his career, Rob has been motivated to assist Jewish communities develop a vision and leverage relationships to implement their goals and dreams. He is thrilled to join the Temple Israel community at this exciting point in the congregation's history. In his spare time, Rob enjoys hiking, swimming, scuba diving, cards, grilling and movies. Rob and Monnie live in Danbury with their dog, Brady and have three grown sons and two granddaughters. 
Contact information: rzwang@tiwestport.org or 203-227-1293 ext. 302
---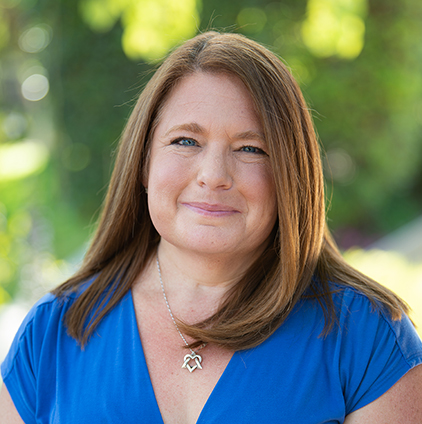 Stephanie Schwartz, Director of Programming and Member Engagement
Stephanie Schwartz has served in several roles in the Jewish Community, as a Temple Educator, Youth Director, and Camp professional. She has also been an active leader and member of ARJE (the Association of Reform Jewish Educators), a Jewish Big Sister, and a faculty member at URJ 6 Points Sports Academy – California and URJ Camp Harlam. Her most recent professional position was as the Director of Wise Religious School and Temple Youth at a large Reform congregation in Los Angeles, CA. Stephanie holds a Bachelor of Science in Interior Design from Virginia Tech and a Master's in Education from American Jewish University. She has relocated to the east coast to bring her closer to her family and for this amazing opportunity.  Stephanie enjoys traveling, photography, and cooking in her spare time, especially her newfound passion for making challah.
Contact information: sschwartz@tiwestport.org  or 203-227-1656 ext. 314
---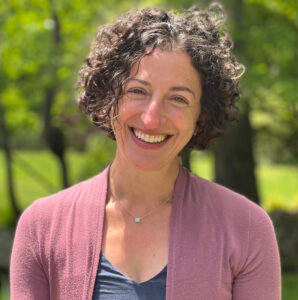 Lindsay Weiner, Director of Early Childhood Education

Lindsay Weiner is the Director of the Early Childhood Center at Temple Israel. She joins Temple Israel with a passion for and commitment to the field of education. Lindsay began her career in education as an elementary school teacher in New York City before shifting her focus to early childhood education as a member of the faculty at The Conservative Synagogue in Westport. In 2018, Lindsay left the classroom to establish The EQ Child, a consultancy devoted to developing Social-Emotional Learning (SEL) programming and curricula for early childhood programs. She has worked with school administrators, teachers and parents in the tri-state area to incorporate and prioritize SEL with greater focus and intention. Lindsay is passionate about a Whole Child approach to education, and supports strong collaborative relationships between schools, families, and communities.
 
Lindsay received her undergraduate degree from the University of Michigan and master's degrees in education from New York University and Bank Street College.  She is a member of the Board of Directors of the Greater Hartford chapter of Girls on the Run, an organization committed to the social-emotional development of girls through a research-based curriculum that empowers girls through running. She lives in Westport with her husband and two children.
Contact information: lweiner@tiwestport.org  or 203-227-1656 ext. 312
---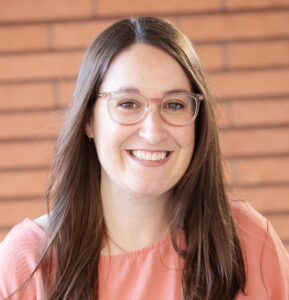 Sarah Moody, Director of Experiential Education
Sarah Moody grew up in Vancouver, Washington and earned her BA in English from Washington State University. She worked as the Pre-K through 3rd grade Principal at the Bridge Family Religion School of Temple de Hirsch Sinai in Seattle, Washington before serving as the year-round Assistant Camp Director at URJ Camp Kalsman. Ready for an adventure, Sarah then spent a year in Israel in the Pardes Experiential Educators program. She served for two years as the Student Rabbi at Temple Ner Ami in Camarillo, California and then as the Education Resident at Brawerman Elementary School East of Wilshire Boulevard Temple in Los Angeles. Sarah recently received her Master of Arts in Hebrew Letters and her Master of Arts in Jewish Education from Hebrew Union College. She is also an alumna of the Wexner Graduate Fellowship. In her free time, Sarah loves to bake, pretend she knows how to play tennis, and hang out with her dog, Penne.
Contact information: smoody@tiwestport.org  or 203-227-1656 ext. 306
---
Click here for a complete list of staff