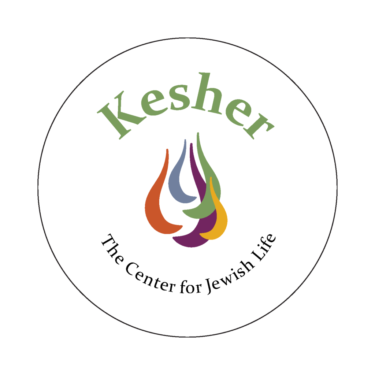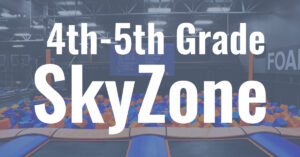 4th-5th Grade: Sky Zone | Nov 6
Fly high at Sky Zone in Norwalk! Join Temple Israel 4th and 5th graders for an afternoon of trampolines, games, and pizza. We hope you'll jump in and join us! Meet at TI and take the bus there together for an afternoon of community building and fun.
Register here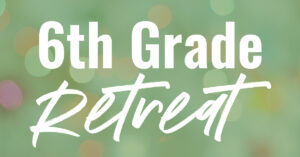 6th Grade Retreat | Mar 30 – Apr 1
It's time for a little time away! Join TI 6th grade for our Kehillah Kedoshah (Holy Community) Retreat at Silver Lake Conference Center! We'll gather on Friday afternoon to take a bus up to the conference center where we'll spend Shabbat, sing around the campfire, explore the low ropes course together, play, and learn. We'll provide the fun, snacks, accommodations, transportation, and meals!
Register here
6th-7th Grade: Dinner at Sakura | Nov 15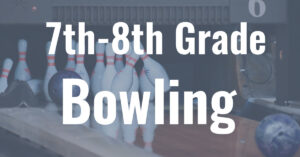 7th-8th Grade: Bowling | Nov 19
Put on your bowling shoes and join TI 7th and 8th graders for an evening of bowling, arcade games, and snacks. Meet at Bowlero in Norwalk. We can't wait to see you there!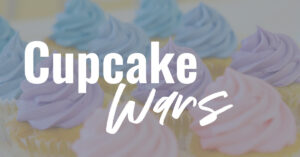 2nd-3rd Grade: Cupcake Wars | Dec 11
Who will triumph over their fellow 2nd and 3rd graders in Temple Israel's Ultimate Head-to-Head (cup)Cake-Off Challenge?! We will share lunch together, bake with two local professional chefs, and create our most delicious and decorative cupcakes from scratch! 
4th-5th Grade: Shul-in | Jan 20-Jan 21
2nd-3rd Grade: Mini Golf | Jan 29
9th-12th Grade: L'Taken/DC Trip | Feb 10 – Feb 13
6th-8th Grade: It at Jordan's Adventure Course | Feb 12 12:30 – 5p
Challenge yourself on the largest indoor adventure course in the world. We will have lunch together at TI, then travel by bus and spend the afternoon exploring the great heights and our own limits. 6th through 8th graders will create and strengthen friendships while creating lasting memories.
Register here
K-1st Grade: Zoo Scavenger Hunt | Mar 2
8th-9th Grade: Civil Rights Trip | Mar 9 – Mar 12
6th Grade: Holocaust Speaker | Mar 19
4th-5th Grade: Color me Mine | Apr 1
6th Grade: Ellis Island | May 7

Apple Picking | Oct 9
Nothing says fall harvest quite like apple picking! This Sukkot, bring the whole family to Silverman's Farm to pick your own apples. Adults and children are welcome! Enjoy a tractor ride and get a 5lb bag to fill with fruit. We'll meet at Silverman's and enjoy the afternoon together.
Register here
Kesher Shabbat with Dinner | Oct 21

Grade 6: Mishpacha B'Yachad | Oct 23
Grade 4: Mishpacha B'Yachad | Oct 30
Kesher Shabbat with Dinner | Nov 18
3rd Grade
Grade 2: Mishpacha B'Yachad | Nov 20
Grade 5: Mishpacha B'Yachad | Dec 4
Chanukah Celebration | Dec 18
Kesher Shabbat with Dinner | Jan 20
4th-5th Grade
Grade 1: Mishpacha B'Yachad | Jan 22
Grade 3: Mishpacha B'Yachad | Feb 5
Purim | Mar 5
Kesher Shabbat with Dinner | Mar 17
1st Grade: 5:00p
6th Grade: 6:30p
Kindergarten: Mishpacha B'Yachad | Mar 18
Kesher Shabbat with Dinner | Apr 21
Kindergarten: 5:00p
6th Grade: Mishpacha B'Yachad | Apr 23
Mitzvah Day | Apr 23
5th Grade: Mishpacha B'Yachad | Apr 30
End of the Year Celebration | May 21
Confirmation Shabbat | May 26
Shabbat under the Stars/Kesher Graduation Shabbat | June 2

Kesher Happy Hour | Sept 12
at pick-up
Kesher Happy Hour | Sept 13
at pick-up
Kesher Coffee and Bagels | Sept 18
Bagels and Schmooze with Rabbi NB | Oct 2
Kesher Parent Social with Child Care | Oct 29
Register here
Kesher Parent Meditation and Yoga | Nov 6
at drop-off, both sessions
Family Fun Night/Havdalah | Dec 3
Passover Program | Mar 26
Kesher Parent Social with Child Care | May 13