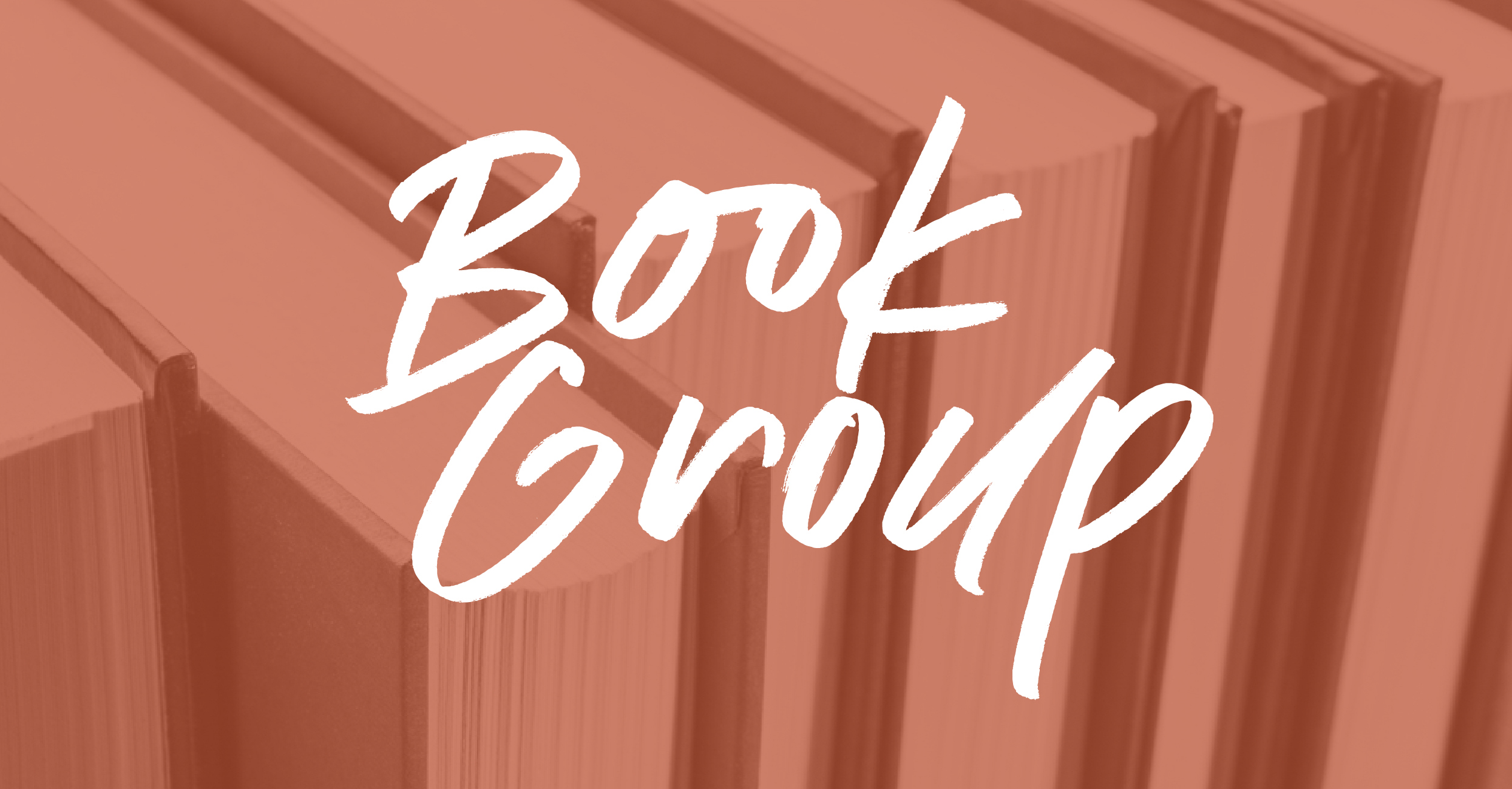 Please join us every month or any month to enjoy engaging discussions and rich fellowship. We meet once a month on a Thursday from 12:30-1:45. Copies of each book are on reserve at the Westport Public Library or available for purchase online. Feel free to bring your lunch to our digital conversation, along with your insights and opinions. Book group discussion leaders are TI Clergy, staff and congregants. 
Sons and Soldiers by Bruce Henderson
May 12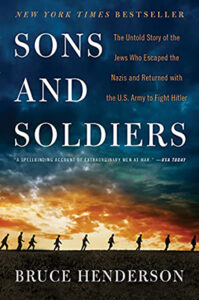 They were young Jewish boys who escaped from Nazi-occupied Europe and resettled in America. After the United States entered the war, they returned to fight for their adopted homeland and for the families they had left behind. Their stories tell the tale of one of the U.S. Army's greatest secret weapons.
Sons and Soldiers begins during the menacing rise of Hitler's Nazi party, as Jewish families were trying desperately to get out of Europe. As these boys became young men, they were determined to join the fight in Europe. Henderson describes how they were recruited into the U.S. Army and how their unique mastery of the German language and psychology was put to use to interrogate German prisoners of war.
These young men—known as the Ritchie Boys, after the Maryland camp where they trained—knew what the Nazis would do to them if they were captured. Yet they leapt at the opportunity to be sent in small, elite teams to join every major combat unit in Europe, where they collected key tactical intelligence on enemy strength, troop and armored movements, and defensive positions that saved American lives and helped win the war. 
Sons and Soldiers draws on original interviews and extensive archival research to vividly re-create the stories of six of these men, tracing their journeys from childhood through their escapes from Europe, their feats and sacrifices during the war, and finally their desperate attempts to find their missing loved ones. Sons and Soldiers is an epic story of heroism, courage, and patriotism that will not soon be forgotten.
The War of Return by Adi Schwartz and Einat Wilf
June 9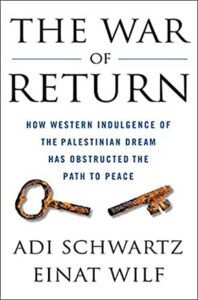 In 1948, seven hundred thousand Palestinians were forced out of their homes by the first Arab-Israeli War. More than seventy years later, most of their houses are long gone, but millions of their descendants are still registered as refugees, with many living in refugee camps. This group―unlike countless others that were displaced in the aftermath of World War II and other conflicts―has remained unsettled, demanding to settle in the state of Israel. Their belief in a "right of return" is one of the largest obstacles to successful diplomacy and lasting peace in the region.
In The War of Return, Adi Schwartz and Einat Wilf―both liberal Israelis supportive of a two-state solution―reveal the origins of the idea of a right of return, and explain how UNRWA – the very agency charged with finding a solution for the refugees – gave in to Palestinian, Arab and international political pressure to create a permanent "refugee" problem. They argue that this Palestinian demand for a "right of return" has no legal or moral basis and make an impassioned plea for the US, the UN, and the EU to recognize this fact, for the good of Israelis and Palestinians alike.
Mistress of the Ritz by Melanie Benjamin
Oct. 14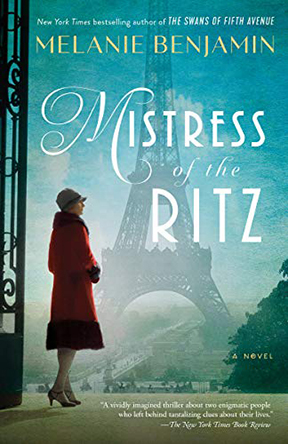 Nothing bad can happen at the Ritz; inside its gilded walls every woman looks beautiful, every man appears witty. Favored guests walk through its famous doors to be welcomed and pampered by Blanche Auzello and her husband, Claude, the hotel's director. The Auzellos are the mistress and master of the Ritz, allowing the glamour and glitz to take their minds off their troubled marriage, and off the secrets that they keep from their guests—and each other.
Until June 1940, when the German army sweeps into Paris, setting up headquarters at the Ritz. Suddenly, with the likes of Hermann Goëring moving into suites once occupied by royalty, Blanche and Claude must navigate a terrifying new reality. One that entails even more secrets and lies. One that may destroy the tempestuous marriage between this beautiful, reckless American and her very proper Frenchman. For in order to survive—and strike a blow against their Nazi "guests"—Blanche and Claude must spin a web of deceit that ensnares everything and everyone they cherish.
But one secret is shared between Blanche and Claude alone—the secret that, in the end, threatens to imperil both of their lives, and to bring down the legendary Ritz itself.
Based on true events, Mistress of the Ritz is a taut tale of suspense wrapped up in a love story for the ages, the inspiring story of a woman and a man who discover the best in each other amid the turbulence of war.
The Yellow Bird Sings by Jennifer Rosner
Nov. 18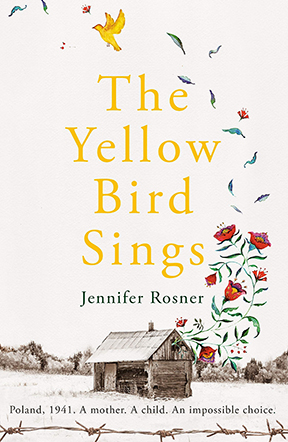 As Nazi soldiers round up the Jews in their town, Róza and her 5-year-old daughter, Shira, flee, seeking shelter in a neighbor's barn. Hidden in the hayloft day and night, Shira struggles to stay still and quiet, as music pulses through her and the farmyard outside beckons. To soothe her daughter and pass the time, Róza tells her a story about a girl in an enchanted garden:
The girl is forbidden from making a sound, so the yellow bird sings. He sings whatever the girl composes in her head: high-pitched trills of piccolo; low-throated growls of contrabassoon. Music helps the flowers bloom.
In this make-believe world, Róza can shield Shira from the horrors that surround them. But the day comes when their haven is no longer safe, and Róza must make an impossible choice: whether to keep Shira by her side or give her the chance to survive apart.
Inspired by the true stories of Jewish children hidden during World War II, Jennifer Rosner's debut is a breathtaking novel about the unbreakable bond between a mother and a daughter. Beautiful and riveting, The Yellow Bird Sings is a testament to the triumph of hope―a whispered story, a bird's song―in even the darkest of times.
The Light of Days by Judy Batalion
Dec. 9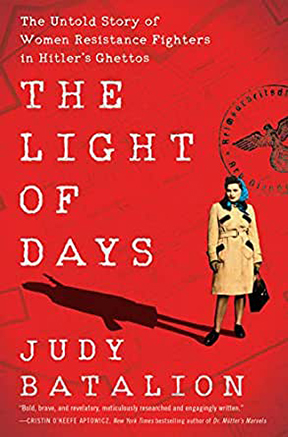 Witnesses to the brutal murder of their families and neighbors and the violent destruction of their communities, a cadre of Jewish women in Poland—some still in their teens—helped transform the Jewish youth groups into resistance cells to fight the Nazis. With courage, guile, and nerves of steel, these "ghetto girls" paid off Gestapo guards, hid revolvers in loaves of bread and jars of marmalade, and helped build systems of underground bunkers. They flirted with German soldiers, bribed them with wine, whiskey, and home cooking, used their Aryan looks to seduce them, and shot and killed them. They bombed German train lines and blew up a town's water supply. They also nursed the sick, taught children, and hid families.
Yet the exploits of these courageous resistance fighters have remained virtually unknown.
As propulsive and thrilling as Hidden Figures, In the Garden of Beasts, and Band of Brothers, The Light of Days at last tells the true story of these incredible women whose courageous yet little-known feats have been eclipsed by time. Judy Batalion—the granddaughter of Polish Holocaust survivors—takes us back to 1939 and introduces us to Renia Kukielka, a weapons smuggler and messenger who risked death traveling across occupied Poland on foot and by train. Joining Renia are other women who served as couriers, armed fighters, intelligence agents, and saboteurs, all who put their lives in mortal danger to carry out their missions. Batalion follows these women through the savage destruction of the ghettos, arrest and internment in Gestapo prisons and concentration camps, and for a lucky few—like Renia, who orchestrated her own audacious escape from a brutal Nazi jail—into the late 20th century and beyond.
The Pious Ones by Joseph Berger
Jan. 13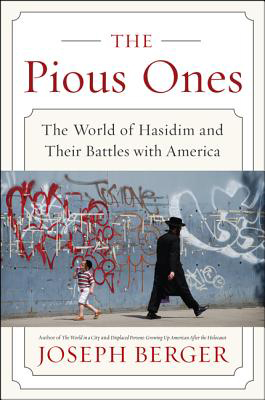 As the population of ultra-Orthodox Jews in the United States increases to astonishing proportions, veteran New York Times journalist Joseph Berger takes us inside the notoriously insular world of the Hasidim to explore their origins, beliefs, and struggles—and the social and political implications of their expanding presence in America.
Though the Hasidic way of life was nearly extinguished in the Holocaust, today the Hasidim—"the pious ones"—have become one of the most prominent religious subcultures in America. In The Pious Ones, Berger traces their origins in eighteenth-century Eastern Europe, illuminating their dynamics and core beliefs that remain so enigmatic to outsiders. He analyzes the Hasidim's codified lifestyle, revealing its fascinating secrets, complexities, and paradoxes, and provides a nuanced and insightful portrayal of how their all-encompassing faith dictates nearly every aspect of life—including work, education, food, sex, clothing, and social relations—sustaining a sense of connection and purpose in a changing world.
From the intense sectarian politics to the conflicts that arise over housing, transportation, schooling, and gender roles, The Pious Ones also chronicles the ways in which the fabric of Hasidic daily life is threatened by exposure to the wider world and also by internal fissures within its growing population.  
The Unanswered Letter by Faris Cassell
Feb. 10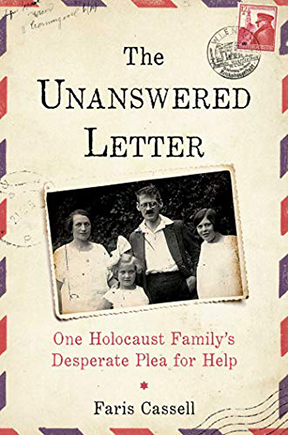 In 1939, as the Nazis closed in, Alfred Berger mailed a desperate letter to an American stranger who happened to share his last name. He and his wife, Viennese Jews, had found escape routes for their daughters. But now their money, connections, and emotional energy were nearly exhausted. Alfred begged the American recipient of the letter, "You are surely informed about the situation of all Jews in Central Europe…. By pure chance I got your address…. My daughter and her husband will go… to America…. Help us to follow our children…. It is our last and only hope…."
After languishing in a California attic for decades, Alfred's letter ended up in the hands of Faris Cassell, a journalist who couldn't rest until she discovered the ending of the story. Traveling across the United States as well as to Austria, the Czech Republic, Belarus, and Israel, she uncovered an extraordinary story of heart-wrenching loss and unforgettable love that endures to this day.
Did the Bergers' desperate letter find a response? Did they—and their daughters—survive? Did they leave living descendants?
House of Glass by Hadley Freeman
Mar. 10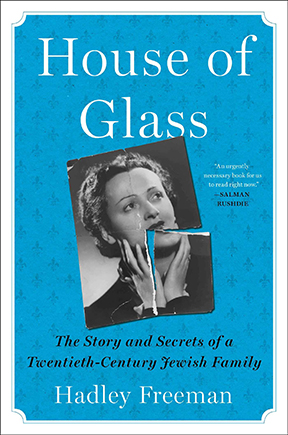 Hadley Freeman knew her grandmother Sara lived in France just as Hitler started to gain power, but rarely did anyone in her family talk about it. Long after her grandmother's death, she found a shoebox tucked in the closet containing photographs of her grandmother with a mysterious stranger, a cryptic telegram from the Red Cross, and a drawing signed by Picasso.
This discovery sent Freeman on a decade-long quest to uncover the significance of these keepsakes, taking her from Picasso's archives in Paris to a secret room in a farmhouse in Auvergne to Long Island to Auschwitz. Freeman pieces together the puzzle of her family's past, discovering more about the lives of her grandmother and her three brothers, Jacques, Henri, and Alex. Their stories sometimes typical, sometimes astonishing—reveal the broad range of experiences of Eastern European Jews during Holocaust.
This thrilling family saga is filled with extraordinary twists, vivid characters, and famous cameos, illuminating the Jewish and immigrant experience in the World War II era. Addressing themes of assimilation, identity, and home, this powerful story about the past echoes issues that remain relevant today.
Spies of No Country by Matti Friedman
Apr. 14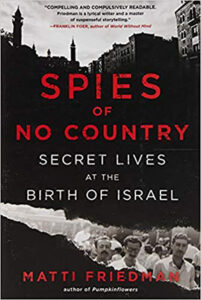 Journalist and award-winning author Matti Friedman's tale of Israel's first spies reads like an espionage novel–but it's all true. The four agents at the center of this story were part of a ragtag unit known as the Arab Section, conceived during World War II by British spies and Jewish militia leaders in Palestine. Intended to gather intelligence and carry out sabotage operations, the unit consisted of Jews who were native to the Arab world and could thus easily assume Arab identities.
In 1948, with Israel's existence hanging in the balance, these men went undercover in Beirut, where they spent the next two years operating out of a newsstand, collecting intelligence and sending messages back to Israel via a radio whose antenna was disguised as a clothesline. Of the dozen spies in the Arab Section at the war's outbreak, five were caught and executed. But in the end, the Arab Section would emerge as the nucleus of the Mossad, Israel's vaunted intelligence agency.
Spies of No Country is about the slippery identities of these young spies, but it's also about the complicated identity of Israel. Meticulously researched and masterfully told, Spies of No Country is an eye-opening look at the paradoxes of the Middle East.