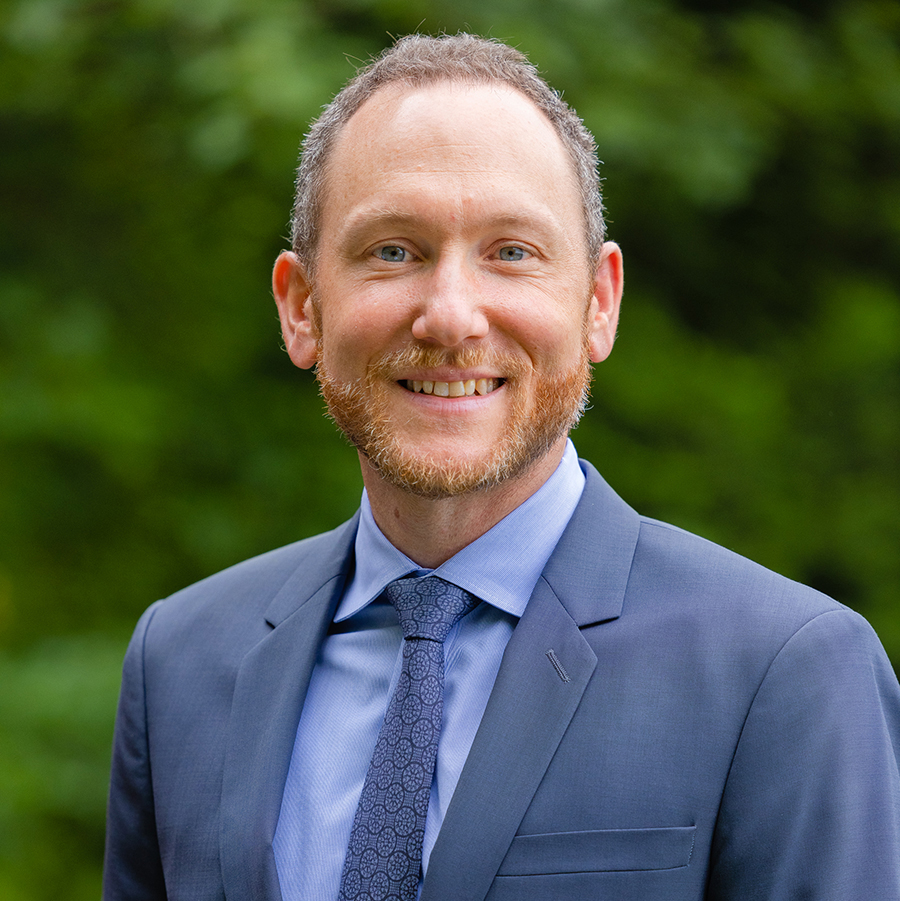 Michael S. Friedman, Senior Rabbi
Rabbi Michael S. Friedman has been Senior Rabbi of Temple Israel since 2014. Prior to coming to Westport he served for six years as Associate Rabbi at Central Synagogue in New York City. Rabbi Friedman graduated with a BA in History from Yale University in 1999 and received his ordination from Hebrew Union College-Jewish Institute of Religion in 2004. He has also served as a rabbi at Congregation B'nai Jeshurun in Short Hills, New Jersey and at the Union for Reform Judaism.
Rabbi Friedman serves as Vice-Chair of the Ethics Committee of the Central Conference of American Rabbis and serves on the board of CONECT (Congregations Organized for a New Connecticut).
Rabbi Friedman is married to Haley Lieberman, a costume designer, fashion stylist, professor, and entrepreneur. They are proud parents of twins Goldie Rose and George Nolan. 
mfriedman@tiwestport.org or 203-227-1293 ext. 301
Julia Cadrain, Senior Cantor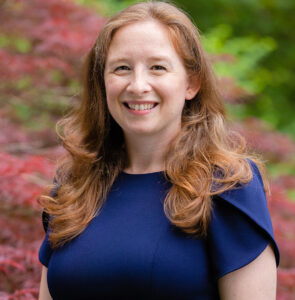 A soulful leader whose work is rooted in inclusivity and authentic relationships, Cantor Cadrain is dedicated to helping people find peace amidst the challenges of modern life. She discovers inspiration in connecting people through the power of music, ritual, and spiritual practice. Cantor Cadrain received a Bachelors of Music in Classical Voice at New England Conservatory, and was ordained as a cantor by Hebrew Union College in the Debbie Friedman School of Sacred Music. She served as a member of the clergy team at Manhattan's Central Synagogue from 2012 to 2021, and was thrilled to join the Temple Israel of Westport community as Senior Cantor in 2021. Cantor Cadrain is a certified vinyasa yoga instructor, and a graduate of the clergy leadership training program of the Institute for Jewish Spirituality. An internationally recognized spiritual leader, she has served as cantor for the United Nations' International Holocaust Remembrance Day and the South African Union for Progressive Judaism's Passover Seder, as well as collaborating with musicians across the globe. She and her wife Elana live in Tarrytown, NY with their two children.
jcadrain@tiwestport.org or 203-227-1293 ext.304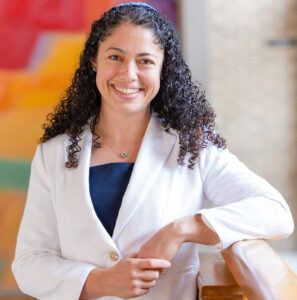 Elana Nemitoff-Bresler, Associate Rabbi and Director of Education
Rabbi Elana Nemitoff-Bresler, MAJE received her Rabbinic Ordination from Hebrew Union College – Jewish Institute of Religion. Rabbi Nemitoff-Bresler graduated from Washington University in St Louis with a B.A. in Psychology, as well as minors in Technical Theater and Jewish studies. While in rabbinical school, Rabbi Nemitoff-Bresler served congregations all over the country, including Billings, MT, Kansas City, MO and Salinas, CA. In addition, she spent time at various congregations and camps in the greater Los Angeles area as an intern. After her first year of rabbinical school, Rabbi Nemitoff-Bresler also spent a year working at Beit Issie Shapira, a school for kids with special needs in Ra'anana, Israel. She is passionate about making learning and Judaism accessible to all, no matter their background or learning needs. This passion was imbued within her at a young age, as she attended Goldman Union Camp Institute in Zionsville, IN for many years and saw how inclusion made all aspects of camp that much stronger! Rabbi Nemitoff-Bresler and her husband Noah cannot wait to explore all that Westport and the surrounding area have to offer them.
enemitoffbresler@tiwestport.org or 203-227-1293 ext.311
Zachary Plesent, Assistant Rabbi
Rabbi Zachary Plesent was ordained from the Hebrew Union College-Jewish Institute of Religion in New York in 2021, and is originally from Larchmont, NY. While growing up at Larchmont Temple, his active involvement in temple activities and his connection with the warm community there began to show him the powerful impact that the rabbinate could have. Rabbi Plesent graduated from Indiana University in 2014, double majoring in Political Science and Jewish Studies. Before starting rabbinical school, he worked as a full-time educator and songleader at Central Synagogue in New York City. While in school, Rabbi Plesent served Jewish communities in Greenwich, White Plains, and Laramie, Wyoming. He was selected to participate in the Bonnie and Daniel Tisch Rabbinical Fellowship, and was the recipient of a Be Wise Entrepreneurial Fellowship. He was also a member of the New York Worship Working Group, a collective of faculty, rabbinical students, and cantorial students working together to reimagine and refocus various elements of prayer and worship on the HUC campus. All of these experiences helped him develop a deep passion for making Judaism relevant and exciting for all. Rabbi Plesent is thrilled to be beginning his rabbinate as a part of the Temple Israel family!
zplesent@tiwestport.org or 203-227-1293 ext.310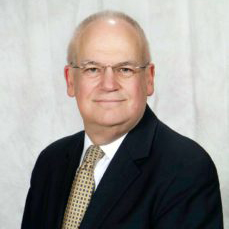 Robert J. Orkand, Rabbi Emeritus
Rabbi Robert Orkand served Temple Israel as its Senior Rabbi from 1982 until his retirement in June of 2013.Born in Los Angeles, CA, Rabbi Orkand earned a B.A. in 1967 from California State University at Northridge. He earned a BHL and a MHL from Hebrew Union College – Jewish Institute of Religion and was ordained from HUC – JIR in 1973. Following his ordination, he served in Miami, FL and Rockford, IL, before coming to Westport. In March of 1998, Rabbi Orkand was awarded an honorary Doctor of Divinity Degree by Hebrew Union College, recognizing 25 years of service to the Reform Movement. Rabbi Orkand is the past President of the Association of Reform Zionists of America (ARZA) and is past Chair of the National Commission on Jewish Education for the Reform Movement. He was one of the founding clergy of CONNECT, an interfaith community organizing group in CT. He was a member of the national Camp Commission of the Reform Movement, the Publications Committee of the Central Conference of American Rabbis (CCAR), the Small Cities Committee of the CCAR, and has chaired the Program Committee of Eisner Camp Institute in Great Barrington, MA. He is co-chair of the Rabbinic Council of the Association of Reform Zionists of America/World Union for Progressive Judaism. He has co-authored three prayer books for children: Gates of Wonder, Gates of Awe (with Joyce Orkand and Rabbi Howard Bogot) and A Children's Haggadah (with Rabbi Howard Bogot). Locally, the Rabbi has served as president of United Way, as a member of the Board of Directors of UJA/Federation, as a member of the Human Services Commission of the Town of Westport, the Youth Commission of the Town of Westport, and as President of the Westport-Weston Clergy Association. Rabbi Orkand is married to Joyce and is the father of Seth who is married to Kate, and is the grandfather to two granddaughters Noa and Sarah.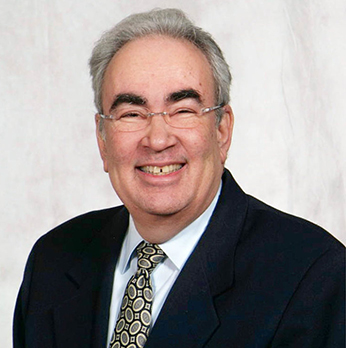 Richard B. Silverman, Cantor Emeritus

Cantor Richard B. Silverman was the Cantor of Temple Israel from 1988 until his retirement in June of 2012. Cantor Silverman holds a Bachelor of Arts Degree from California State University in Northridge, CA, a Bachelor of Sacred Music degree from the Hebrew Union College and a Master's Degree in Clinical Psychology from John F. Kennedy University in Orinda, CA. Cantor Silverman has a Certificate in Chemical Dependence and Spiritual Counseling also from the Hebrew Union College. Cantor Silverman received his Honorary Doctorate in Music from the Hebrew Union College on March 14, 2000. Cantor Silverman served as Cantor at Stephen S. Wise Temple in Los Angeles from 1968-1976 and at Temple Isaiah of Lafayette, CA from 1976-1988. He is a well-known composer in the Jewish community and has written over 200 songs. Many of his melodies, including Etz Chayim – Tree of Life and his Mi Chamocha are sung throughout the world in synagogues and Jewish camps. He has published a songbook of his music. Cantor Silverman is a member of the URJ Commission on Social Action.
Cantor Silverman is married to Batya and has a daughter, Sarit, and a son, Elan, married to Heather, and grandchildren Sarah, Emi and Jacob.
---