The Women's Group of Temple Israel is back!
 The mission of the Women's Group is to create community and connection among the women of Temple Israel through shared, meaningful experiences. 
If you are interested in joining the Women's Group, contact Diana Muller and Lauri Ingber at womensgroup@tiwestport.org. 
---
Cocktails in the Sukkah
Tuesday, September 25 at 7 pm
Welcome back event in the Sukkah! Come for cocktails, dessert and a little song with Cantor Sklar!
Register for the event here

Rosh Chodesh
Tuesday, October 9 at 7 pm
Rosh Chodesh, a women's only event marking the the start of a new month in the Hebrew calendar.   October 9 is the beginning of the month of Cheshvan, and gives us an opportunity to revisit the story of creation.  This is a lay led event and all materials will be provided.  Just bring your enthusiasm and willingness to share your input and perspective. Dinner will be served, so there is a nominal registration fee, and we do need a count.  Please sign up by Friday October 5.
Register for the event here

It's A Stretch: Torah and Babke Making
Saturday, October 27th at 7-9 pm
Join us for a night of programming including dinner, Havdalah, baking workshop and Torah making demonstration! Babysitting will be available. Event is part of Schindler Scholars-in-Residence Weekend. Event sponsored by TI's Women's and Men's Group
Register for the event here.
"Let's Hear it for the Girls!" Breast Health Panel
Thursday, November 8 at 7:30 pm
Join us for a night to learn about women's health and hear from some of the top surrounding doctors. Snacks and drinks will be served. Panel includes:Heather Frimmer, Radiologist and author of about-to-be published novel "Bedside Manners". Book is available for purchase on RSVP form, Dr. Richard Zelkowitz: Oncologist , Dr. Jeanne Capasse: Breast Surgeon, Mary Heerey: Nurse Navigator.
Register for the event here.

TI Brisket Throwdown!
Sunday, December 2 at 11:00 am
Think you (or someone you know) make the best brisket in Fairfield County? Be part of the 3rd annual Brisket competition as part of Temple Israel's Chanukah party. If interested in taking part please email Bryan Bierman at bbierman@tiwestport.org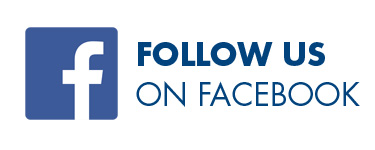 ---