The mission of the Women's Group is to create community and connection among the women of Temple Israel through shared, meaningful experiences. 
If you are interested in joining the Women's Group, contact Stephanie Schwartz at womensgroup@tiwestport.org
Rosh Chodesh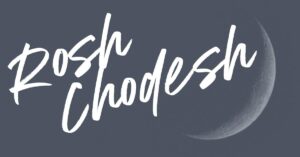 Rosh Chodesh is the opportunity to notice the new Hebrew month, when the moon is absent from the sky and therefore possibility abounds. Rosh Chodesh is generally celebrated by women around the world.
All female identified individuals are welcome. Contact Rabbi Nemitoff-Bresler for more information.
Email Lilach to attend in-person
Click here to attend via Zoom
Mahjong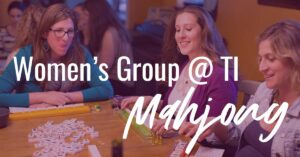 Wed. Sept 28, Nov 2, Nov 30, Dec 7 | 7p
Whether you've played for years or you've always wanted to learn, we invite you to join us for a fun evening. 
Sushi and Saki in the Sukkah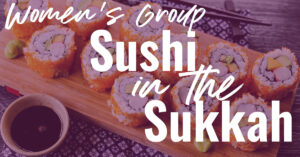 Wed Oct 12 | 7:00p
$30 
Celebrate the joyous holiday of Sukkot with the women of TI. We'll gather under our Sukkah for an evening of sushi, saki, and sisterhood.
Upcoming Events
Nov 9  Paint and Sip @ MoCA Westport
Dec 13  Latkas and Vodkas
---
Sip & Schmooze
Come celebrate being together! After so long apart, the Women's Group will gather to schmooze, reconnect, and welcome Cantor Julia Cadrain! Have a drink with us (wine or soda) on the patio at Temple Israel.
Sushi, Schmooze & Celebrate
Roll with us as we celebrate friendship, community and the warmth of springtime. This evening is sure to be a hit with delicious sushi and a special selection of wine you will be sure to savor.
Spring Into Healthy Cooking With Chef Leticia
Chef Leticia Schwartz thrilled us last year in the TI kitchen and returns to share healthy and delicious meal demonstrations for your family. Our Federation Israeli Emissary, Shay Eshel, will also join us to make shakshuka. Enjoy treats, tastes and take-home recipes from both Chef Leticia and our Israeli Emissaries.
Enjoy an evening of wine tasting with your TI friends as we learn about the many varieties of wine and how they are made. Delicious snacks and Israeli wines are part of this fun social evening. Greg Rubin is the third owner in the 85 year history of Horseneck Wine & Spirits.  He also owns Vanderbilt Wine Merchants in Brooklyn, NY which was recently named one of New York City's top 20 Wine Shops by NY Mag.  
Images from the Women's Group Events