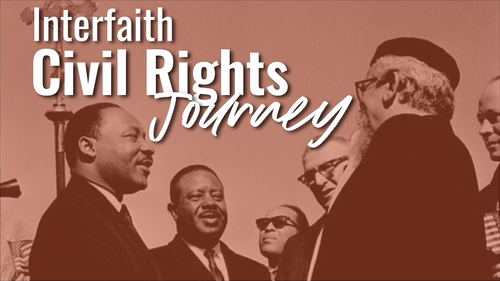 TI is proud to launch an unforgettable journey of justice and faith. Walk in the footsteps of MLK, Rosa Parks, John Lewis, Abraham Joshua Heschel, and others as we retrace the story of the Civil Rights Movement. We will visit Montgomery, Selma, Birmingham, and Atlanta on an interfaith experience alongside congregants and clergy from Norfield Congregational Church.
Adults and families (kids over age 14) are welcome.
Click on each question to view the answer.
If you have any questions about the trip, please reach out to Rabbi Plesent by clicking here.