Teen Collective
Pathways to Jewish Enrichment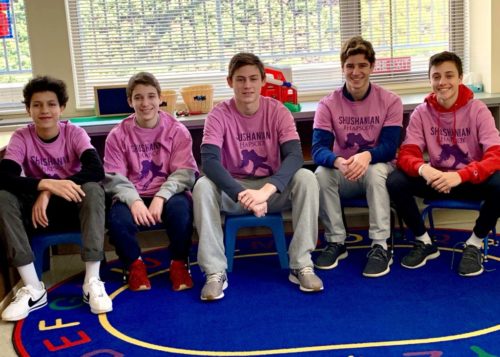 Our Madrichim program allows our teens to integrate into our religious schools they play an integral role in supporting our teachers and inspire our younger students. Through this experience, our teens in grades 8-12 learn valuable life skills that come with having a job. This program is a once a week commitment and gives our teens a chance to keep connecting with Temple Israel and the friends they've made here.
Temple Israel provides our teens the opportunity to be part of the leading pluralistic youth group in the world, BBYO. This opportunity allows our teens to engage with their Judaism, interact with other Jewish teens, grow as leaders, participate in community service, and much more. BBYO offers a casual setting with activities such as Shabbat dinners, pool parties, learning about Israel, ice-skating, and more. All events are designed and run by our teen leadership board. Students meet up to three times monthly.
Our Social Justice pathway gives teens a unique opportunity to help repair the world, while learning about relevant local, global and social issues. Through hands-on volunteer projects, students immerse themselves in issues about the environment climate change, immigration, gun violence and more. This option also includes two potential trips, the L'taken Seminar by the RAC and our Tikkun Olam trip (over spring break). This  opportunity is perfect for anyone who has the desire to bring inspiring hope for real solutions to real world problems Students meet twice monthly.
Merkaz is our Jewish community high school program in Fairfield. This program offers our teens the chance to learn about their Jewish identity through a myriad of options and with Jewish teens from all over Fairfield County. Class meets weekly on Tuesday's and offers a catalog of options so teens can learn about Judaism through creative, engaging, and different means. This Jewish educational experience teaches leadership, values, Jewish identity and creates a strong sense of community.
Your opinions are important to us. Whether it is a simple question or a valuable suggestion, we are here for you. You can call us by phone or email us directly.
Jordyn Kay
Director of Youth Engagement