Purim Shpiel & Carnival
Shpiel 10:30
Carnival 11:00a-1:00p

We'll deliver a morning of laughter at our Shpiel as we retell the story of Purim with hilarious parodies and song. The Carnival follows with games, food, and community fun. Dress in costume and bring the whole family
Adult Jewish Learning
11:15a

Join Rabbi Moss for a stimulating Purim learning opportunity following the Shpiel.
Volunteer at the Purim Carnival
We need YOU! Manage a booth or serve food. High School Students will earn community service hours.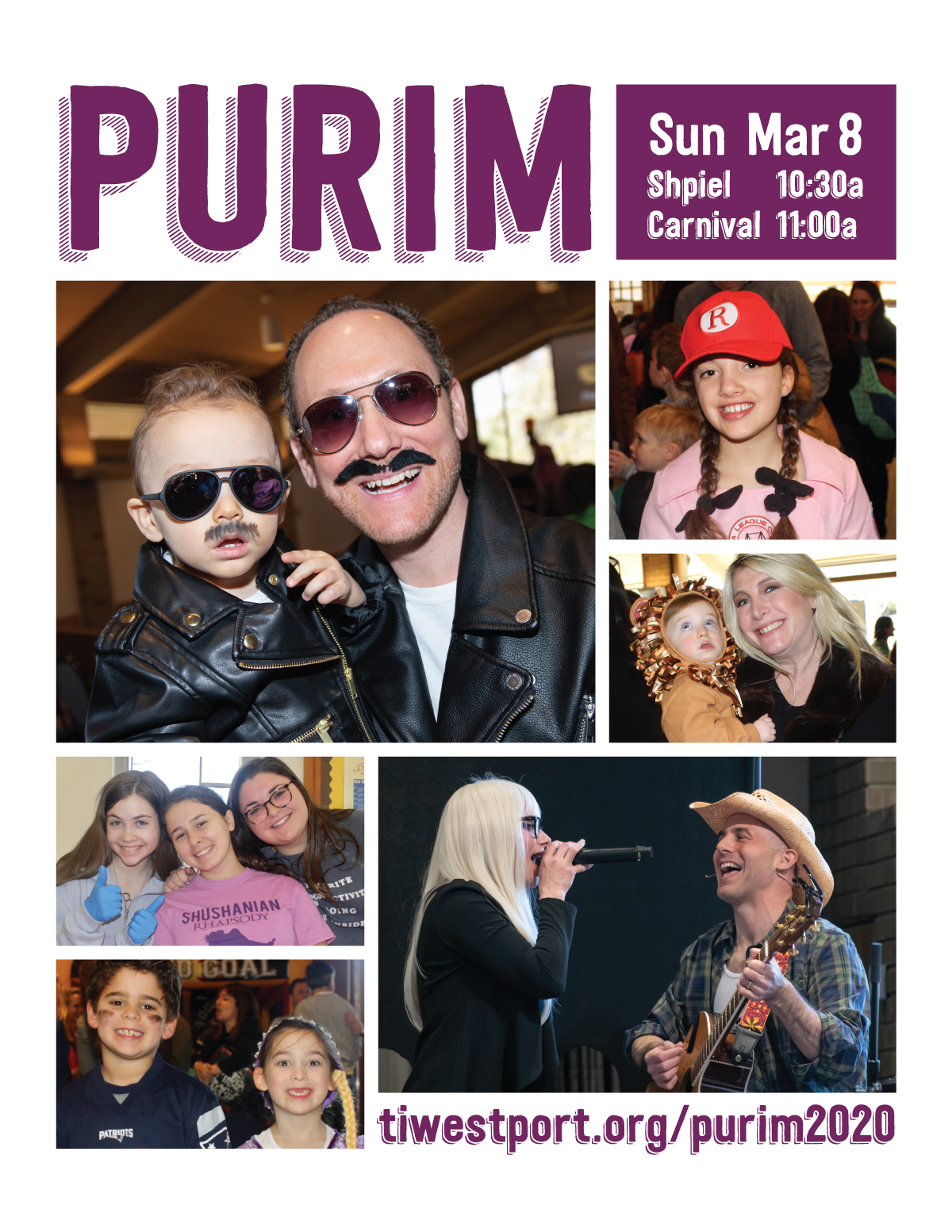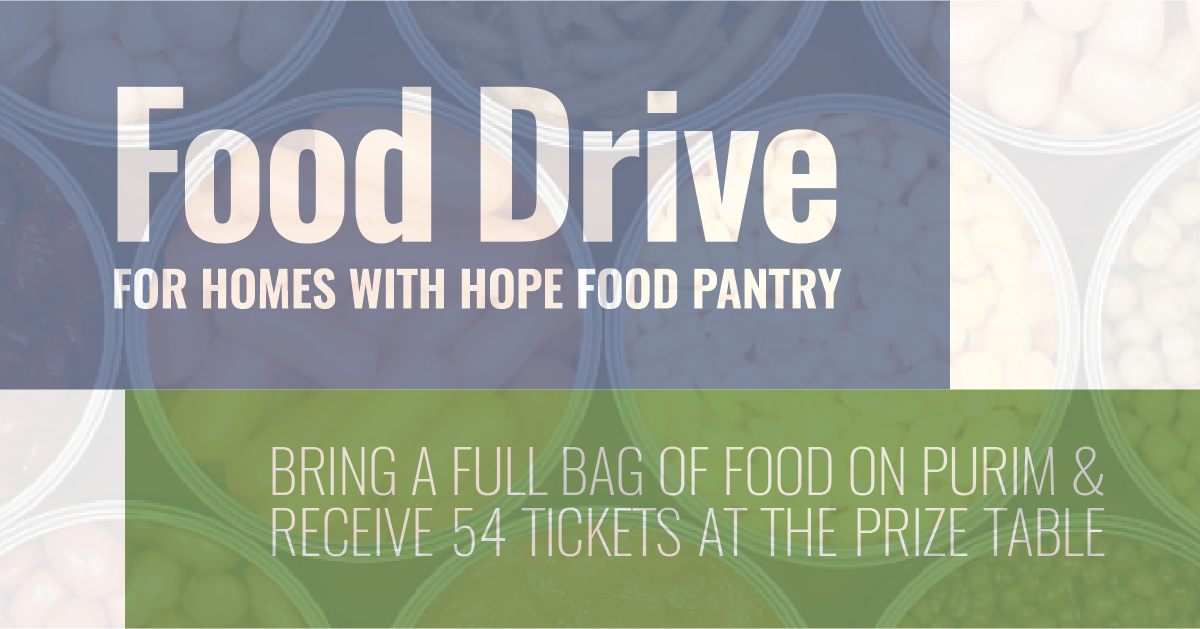 Bring a bag full of food to the Purim Carnival and you will receive 54 tickets for the prize table.
Bags are available at the school entrance.
With our recent efforts to step up to sustainability, we are proud to note that the bags we provide are used by those who utilize the food pantry. They look forward to receiving the bags and use them to keep their goods organized.