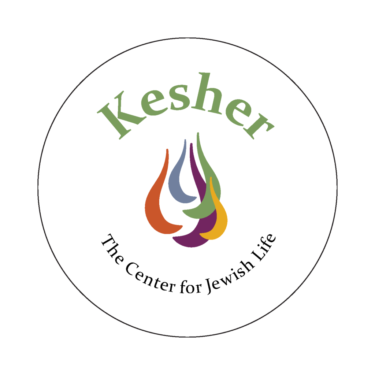 VISION | VALUES | MISSION
VISION
Kesher: The Center for Jewish Life enables the exploration of everyone's evolving Jewish self, grounded in connection, community, holiness, and love.
VALUES
Kesher – Connection
We see every experience and person as a snapshot in the continuum and narrative of Jewish time and life, made more holy through our relationship to Torah, tradition, God, and community.

Ahava – Love
We provide a supportive, inclusive, and non-competitive environment that values all individuals for their uniqueness and supports them on their individual journeys.

Kedusha – Spirituality
We recognize that we are part of something much larger than ourselves that we access through prayer, gratitude, meditation, questions, wonder, awe and seeing the Divine in every human being.
Kehilah – Community
The creation of shared experiences connecting us to one another, to tradition, God and the world.
Mission
WHO WE ARE

We want to help foster Jews who:
… are proud to be Jewish.
… feel a connection to and responsibility for other Jews.
… possess strong relationships with peers, mentors, and clergy.
… desire to continue to engage with Judaism throughout their lives.
… recognize that Judaism can be a guiding force in their lives.
… value their covenantal connection with God.
… identify with Jews throughout history.
… exhibit a confidence in understanding and participating in Jewish life.
… want to continue the enduring miracle of Jewish life.
… demonstrate a capacity to engage with the texts of Jewish tradition.
… use Judaism to help them live a good life.
… use Judaism to help them improve the world.
… are comfortable reaching out to their Jewish community when they need help.
… are comfortable in their Jewish skin.