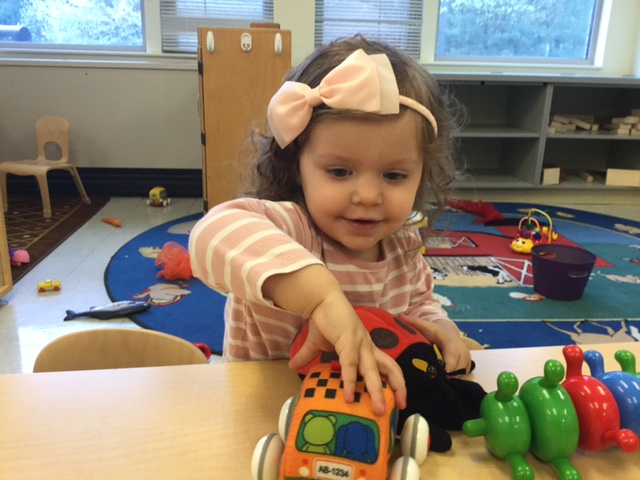 Gan Katan
Thursdays in October-May
Gan Katan, meaning little garden, is especially geared for the youngest members of our ECC community aged 12-24 months.  Gan Katan is more than a play group; our teachers plan intentional learning experiences for each child using Connecticut's Early Learning and Development Standards. Teachers introduce new activities and learning props each week to encourage constant development and learning. Each activity is carefully constructed to develop social and emotional, cognitive, physical, language, and creativity skills. Our hope is that your child blossoms at Temple Israel, as they learn life-long Jewish values such as kavod (respect), derech eretz (good manners), and kehilah (community) through developmentally appropriate stories, games, songs, and activities. Download an application or a brochure to learn more.
---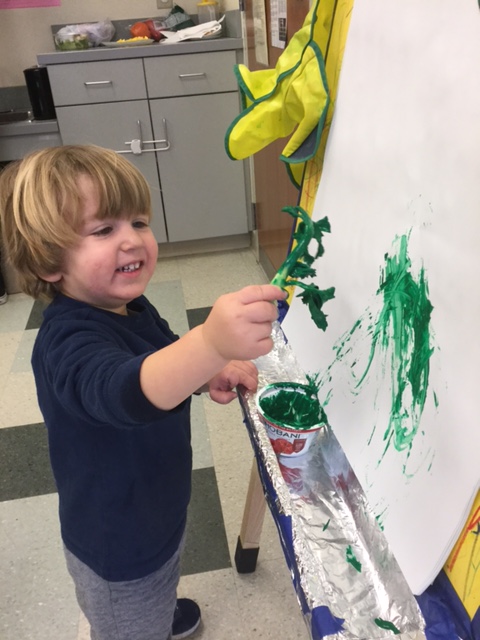 Twos Program
3-Day Twos: Monday, Wednesday, Friday
4-Day Twos: Monday, Wednesday, Thursday, Friday
5-Day Twos: 9:00 am-12:00 pm
*Starting in January, Twos stay until 12:30 pm and bring their lunch
*A minimum enrollment of 6 children is required for 4 and 5 day Twos to commence
Children enrolling in the Twos must turn two by December 31.  Classes are limited to eight children to ensure individual attention for your child through a low child to teacher ratio. During class, children gather in groups, participate in sensory and creative experiences, and develop valuable skill sets through dramatic play. Your child will develop socially, emotionally, cognitively, linguistically and physically as a result of these developmentally appropriate learning experiences. Teachers guide and nurture children as they learn how to separate from parent or caregiver.
---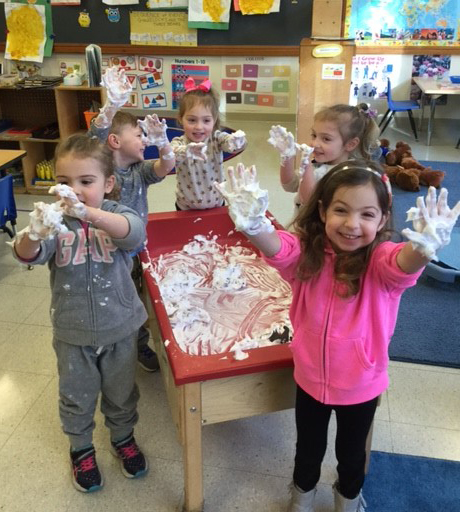 Threes Program
Monday-Fridays from 9:00 am-12:30 pm
Our Threes program is for children who turn three by December 31. Children learn independence and a love for coming to school. Learning experiences promote problem-solving, self-regulation, and negotiation skills. Throughout the day, children participate in small group, large group, or independent activities, so they can explore and interact with friends in their classroom. Children learn the concept of letters, particularly the letters in their name, as well as a love and appreciation for reading. Daily activities develop small motor skills to help children draw and write.
---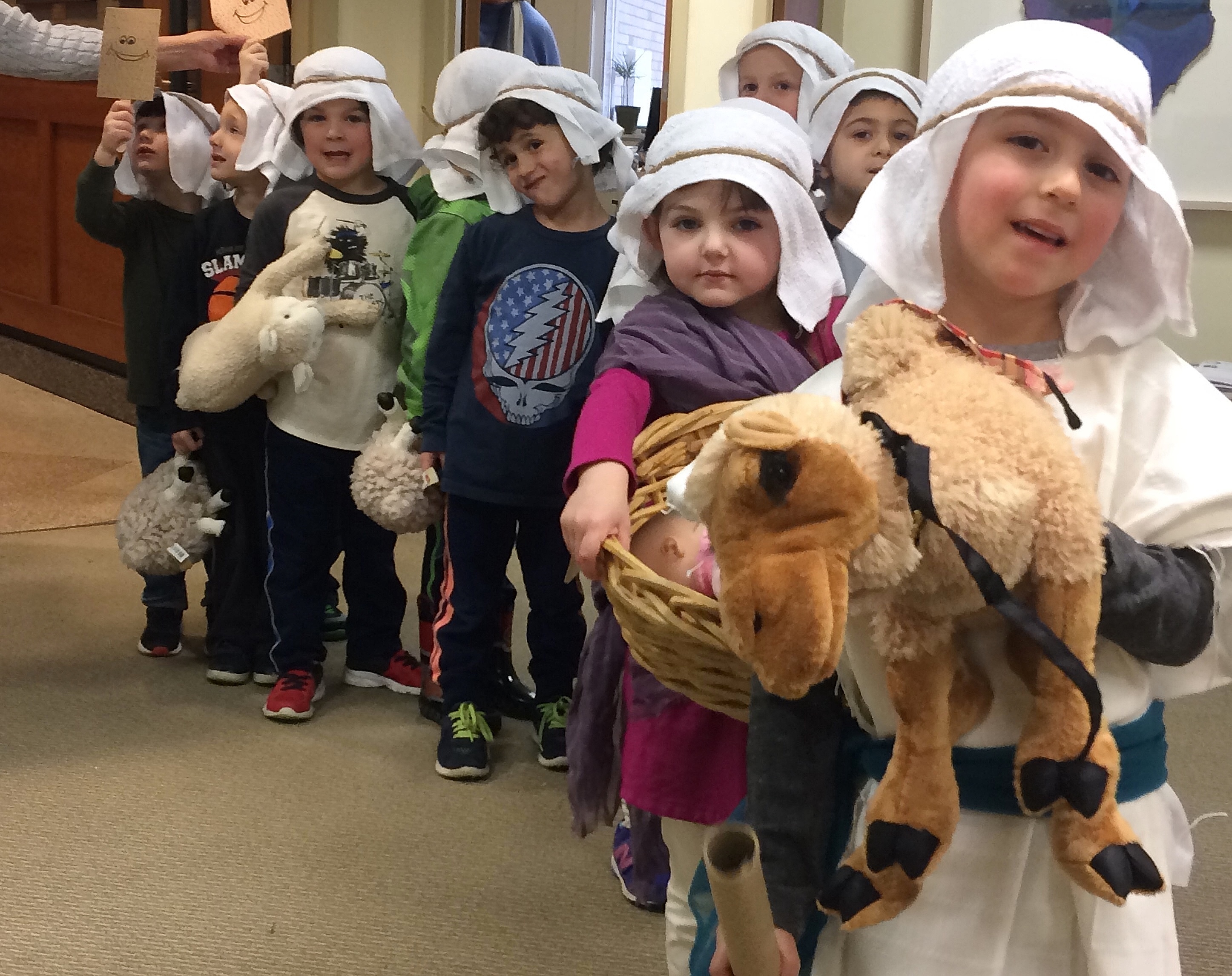 Fours Program
5-Day Fours:  Monday-Fridays from 9:00 am-1:30 pm
Our Fours program is for children who turn four by December 31. Children prepare for kindergarten through our dynamic and developmentally appropriate curriculum that focuses on the whole child. Children receive individualized attention through small group instruction. Curriculum promotes critical thinking and problem solving skills, while also developing independence and self-esteem. Children create and explore cognitive concepts like math and science. Classrooms, which are rich with literature, encourage the understanding of print concepts and letter recognition. Our writing center incorporates a word wall and journaling to promote reading and writing. Daily activities develop small motor skills to strengthen children's abilities to draw and write.
---

Enrichment Programs

The Carol Schoke Early Childhood Center at Temple Israel believes in developing the whole child. We offer programming opportunities after school to help children further learn and grow. Registration for these programs is available on a first come, first serve basis and each class has a maximum capacity. Programs are offered for three semesters (Fall, Winter, Spring) over the course of the school year.
Please use the links below to register for afterschool programs.
---
Tov Time for Threes
Tuesdays, Wednesdays, Thursdays from 12:30-1:30 pm
*depending on enrollment

Tov Time, meaning good time, extends the school day until 1:30 pm. Children participate in games, music, movement and literacy development. Tuesdays is Music and Movement, Wednesdays is Game Day and Thursdays is Bringing Books to Life. A minimum of four children must be registered in order to create a class. Register

---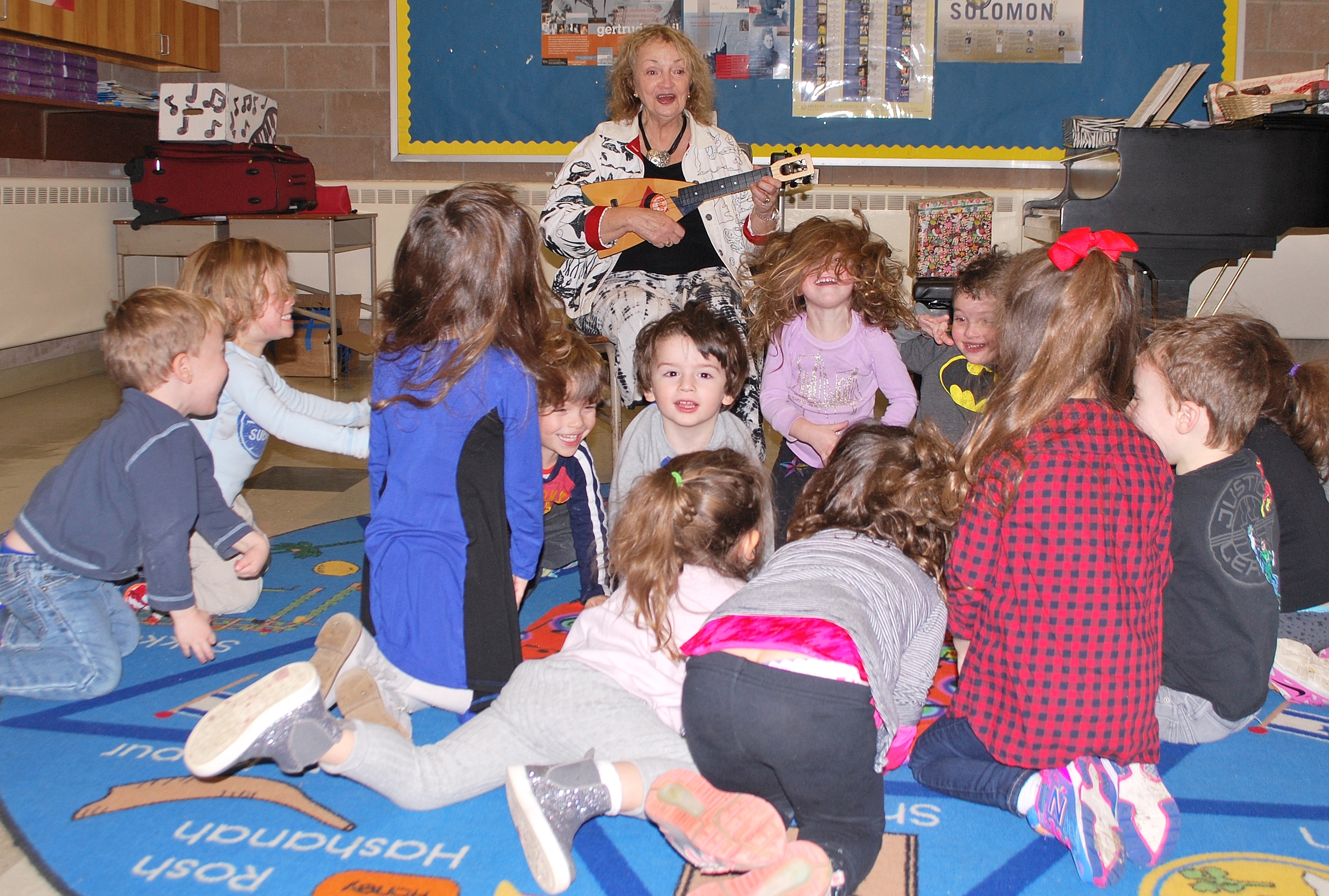 Mary Ann Hall's Music for Children and Beyond
Mondays 12:30-1:30 pm (3s)
1:30-2:30 pm (4s)
*depending on enrollment

Magical Musical Mondays will guide your children to experience everything that is music through their worlds of dramatic and naturalistic musical play. Our award winning Once Upon a Song and Rhythm Stories will lead your children to sing, dance, move rhythms, read rhythms, create, improvise, play a large variety of instruments… and enjoy the FUN-damentals of music in every class. Register
---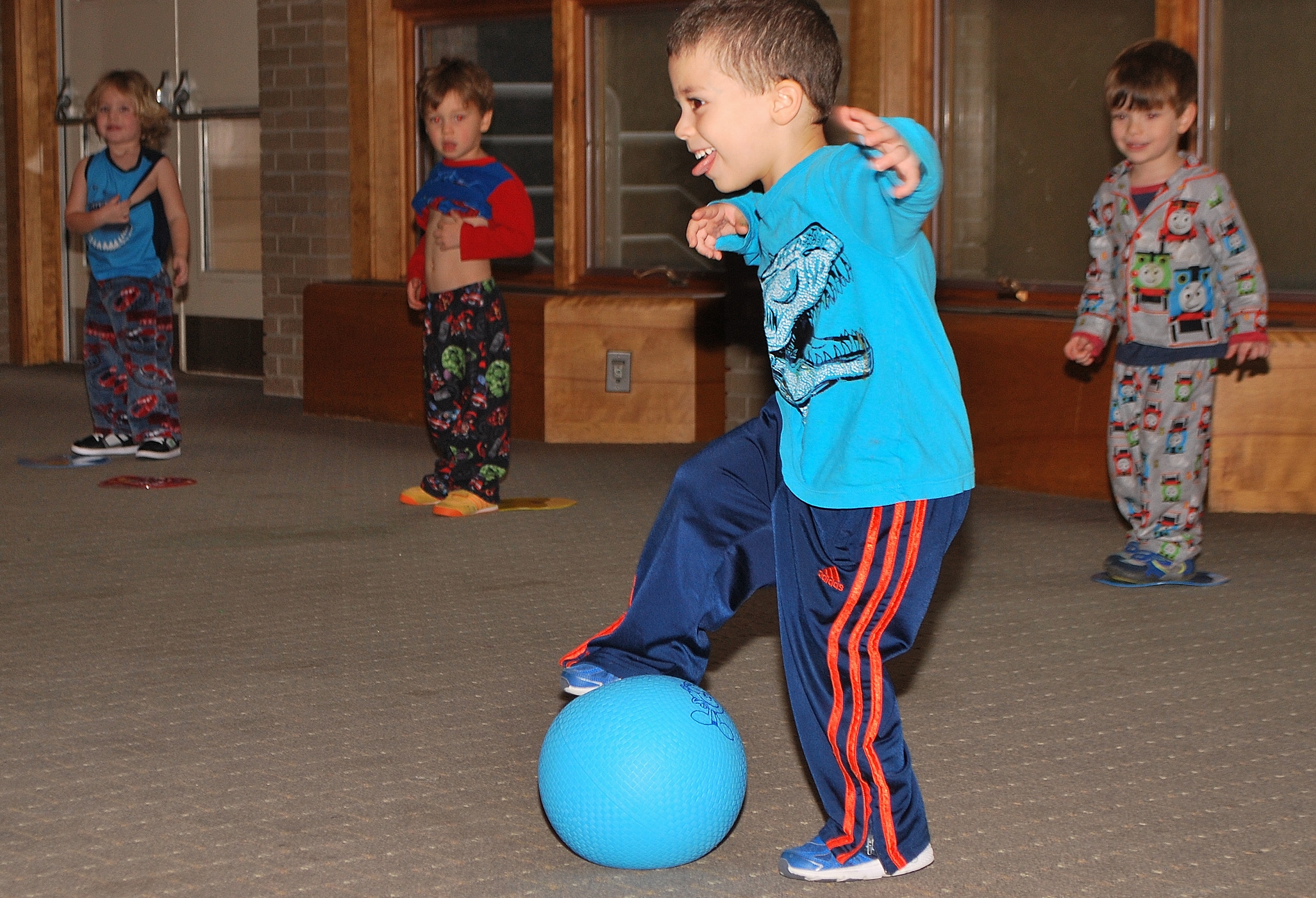 Jump Bunch
Tuesdays 1:30-2:30 pm (3s & 4s)
 JumpBunch is offering an 11 week Multi-Sport clinic consisting of a variety of fun-filled spring sports such as lacrosse, tee-ball, golf, track and field and much more! This dynamic clinic will promote gross and fine motor skills, balance, eye-hand coordination and team work. JumpBunch will provide every child with their own age-appropriate equipment for each class. Your young athletes will have a ball learning from our specially trained coaches because every JumpBunch class is loaded with praise and encouragement. 
---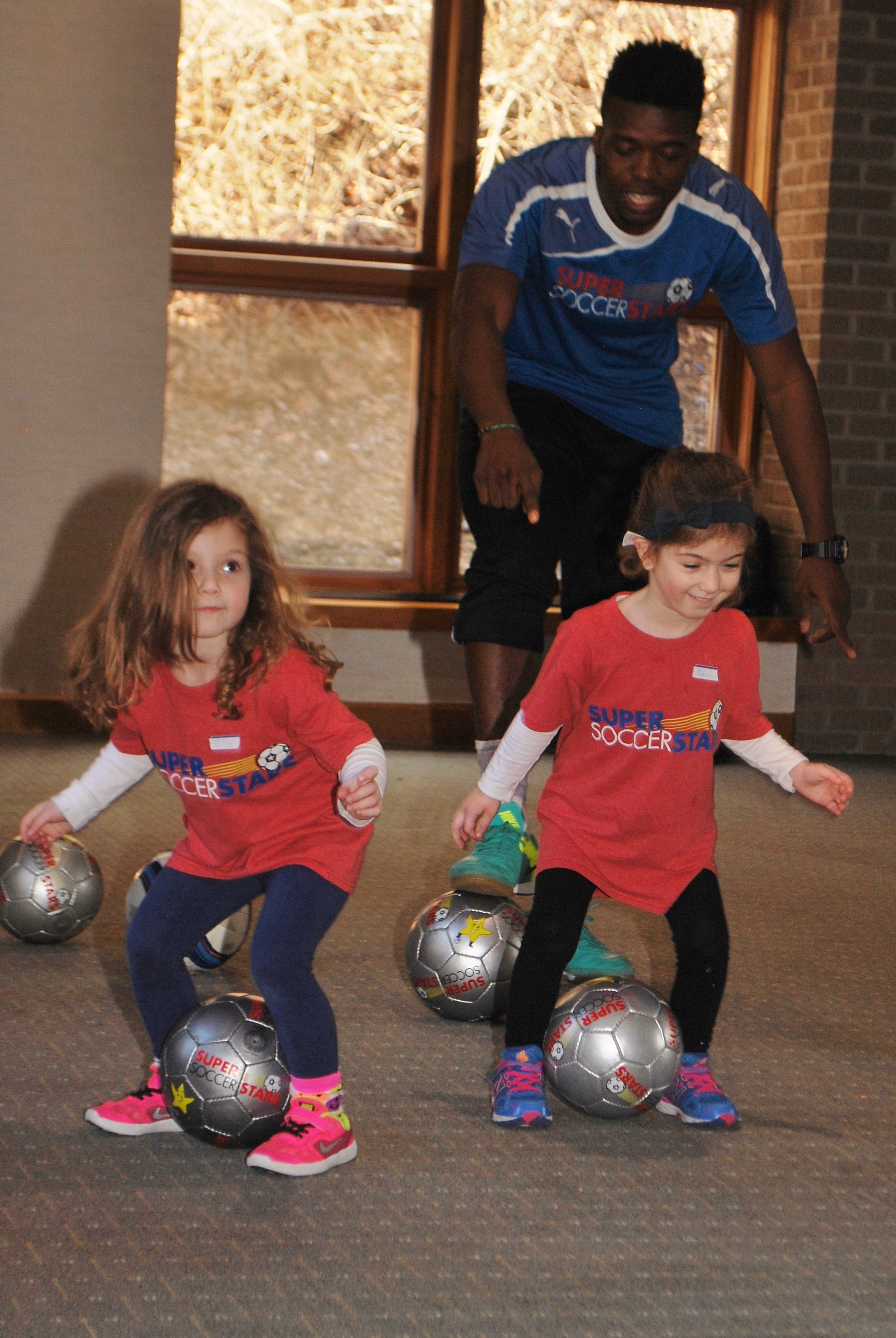 Super Soccer Stars
Wednesdays from 1:30-2:30 pm (3s and 4s)
*depending on enrollment
Super Soccer Stars teaches soccer skills in a fun, non-competitive and educational environment. Soccer is a venue to nurture, build self-confidence and develop teamwork skills throughout every class. Specially designed curricula utilizes positive reinforcement and a low child-to-coach ratio ensures that each child improves at his or her own rate, while having endless fun. Register
Username: TEC
Password: SUPERSOCCERSTAR
---
Hip Hop Dance
Thursdays 1:30-2:30 pm (3s and 4s)
*depending on enrollment
Children will learn beginning hip hop dance routines. In a lively program from LeapSmart Creative Movement, children will move and groove to the sounds of funk and street music. Minimum enrollment is 7 children. Register
---
Spring Into Summer
Offered three weeks in June

This program keeps children learning, while active and engaged between the end of preschool and the start of summer. During these fun-packed three weeks, your child participates in a myriad of activities that keeps them learning and growing. Some of the activities include: Mad Science, The Fun Bus, Critter Caravan, Music, and Super Soccer Stars.