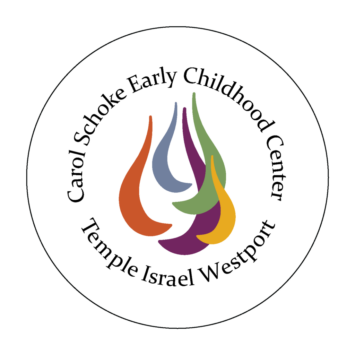 Dear Prospective ECC Parents,
We are delighted that you are considering Temple Israel's Carol Schoke Early Childhood Center for your child's preschool experience. For over 30 years, we have continued to offer the highest quality education for children in our area.
The preschool years are an incredibly important time for a child's development.  As an accredited Early Childhood Center, we live by the NAEYC (National Association for the Education of Young Children) Mission Statement: "All young children thrive and learn in a society dedicated to ensuring they reach their full potential". The ECC community of Temple Israel lives this statement by planning and implementing a program that emphasizes developmentally appropriate practice through the lens of social, emotional, cognitive, physical and spiritual growth. We know how important it is to choose the best preschool and community for your family. We hope to make your exploration of Temple Israel's Early Childhood Center as easy and welcoming as possible.
Temple Israel's Early Childhood Center is more than a great school; we are a great community. Our families join and return because of our commitment to forging relationships and partnerships with parents, as well as our dedication to keeping up with best practice. Our staff is highly trained and takes the time to get to know your child, so that each learning experience is individualized to your child's developmental stage and unique sense of self. We know that there are many representations of modern Jewish families, which is why we embrace our Jewish heritage and celebrate Jewish traditions both openly and inclusively.
We are happy to provide you with information about the philosophy, curriculum, and programs of the school, along with registration and tuition information. You are invited to schedule a personal tour, so that we may personally get to know each other and show you around our school.
We look forward to having the opportunity to welcome you to the Temple Israel Early Childhood Center community. 
B'shalom,
Michael S. Friedman
Senior Rabbi
Lindsay Weiner
Director of Early Childhood Education
Lindsay Weiner
Director of Early Childhood Education
203.227.1656   Ext. 312