Join Rabbi Friedman as he facilitates a conversation with a person of impact in our community. Guests will be artists, politicians, community leaders, scholars, experts in key fields, and much more. Each conversation begins with a series of questions for our guest. Subsequently all participants will have a chance to ask questions of their own via a moderated chat feature. It is our hope that each conversation will help us gain new perspectives and better understand our complex and ever-changing world.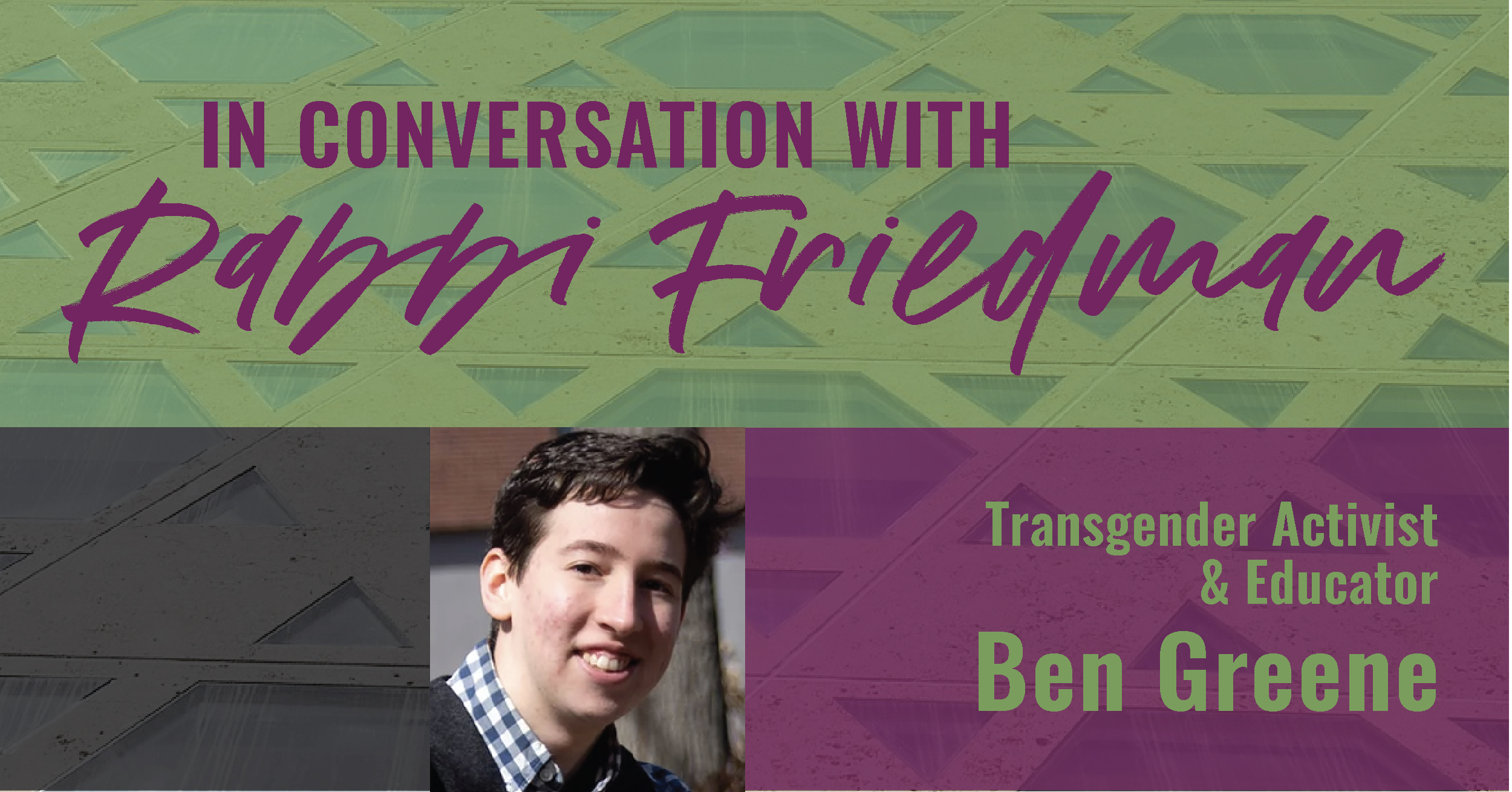 Ben grew up at TI and is now a leading educator in the field of transgender education and inclusion. He will help us understand the newest frontiers in the effort for LBGTQ inclusion, ongoing legal threats to LGBTQ rights, the movement for pronoun identification, and much more.
Advanced registration for this Zoom Meeting is required. After registering, participants will receive a confirmation email which contains information about joining the meeting.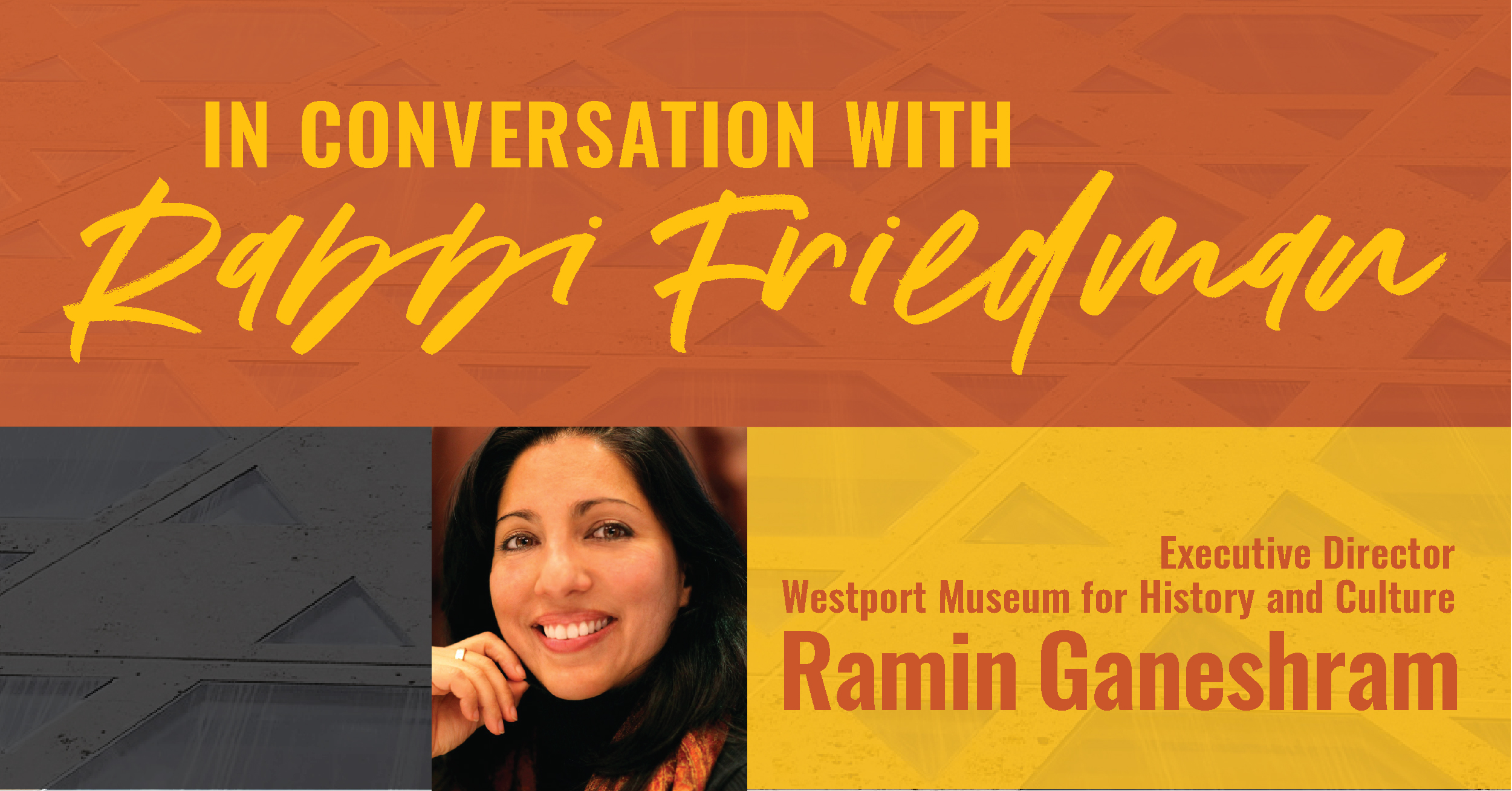 Mon Nov 16 | 12:00p
Under Ramin Ganeshram's leadership, WMHC has prioritized to highlighting stories about our community's past that have not previously been told. We will engage on the nature of history, and on how reframing our history can be an act of courage and justice.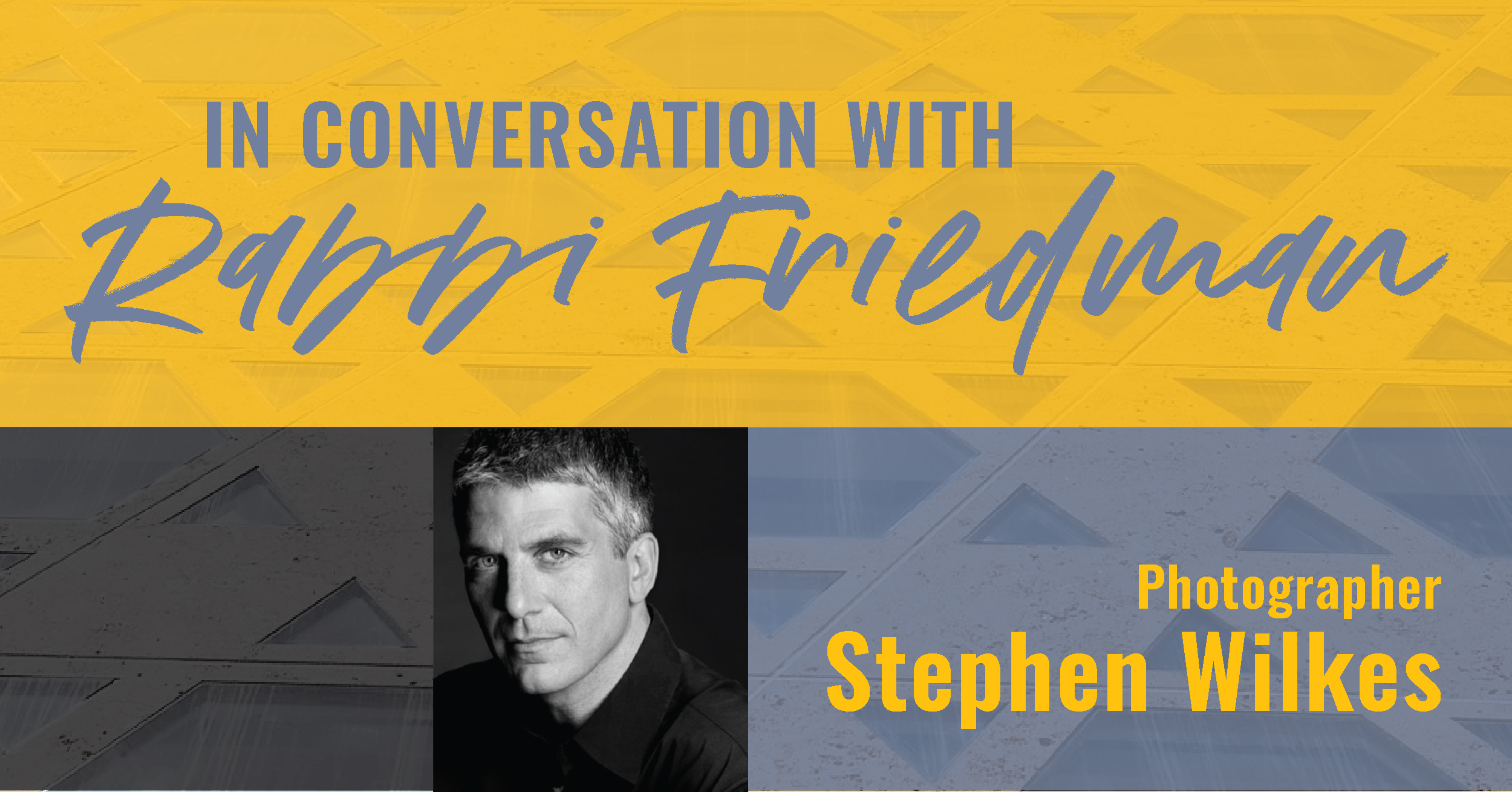 In this first episode of "In Conversation with Rabbi Friedman", Stephen & Bette Wilkes will discuss the process by which he crafts Day To Night pieces and the significance of his Western Wall image in particular.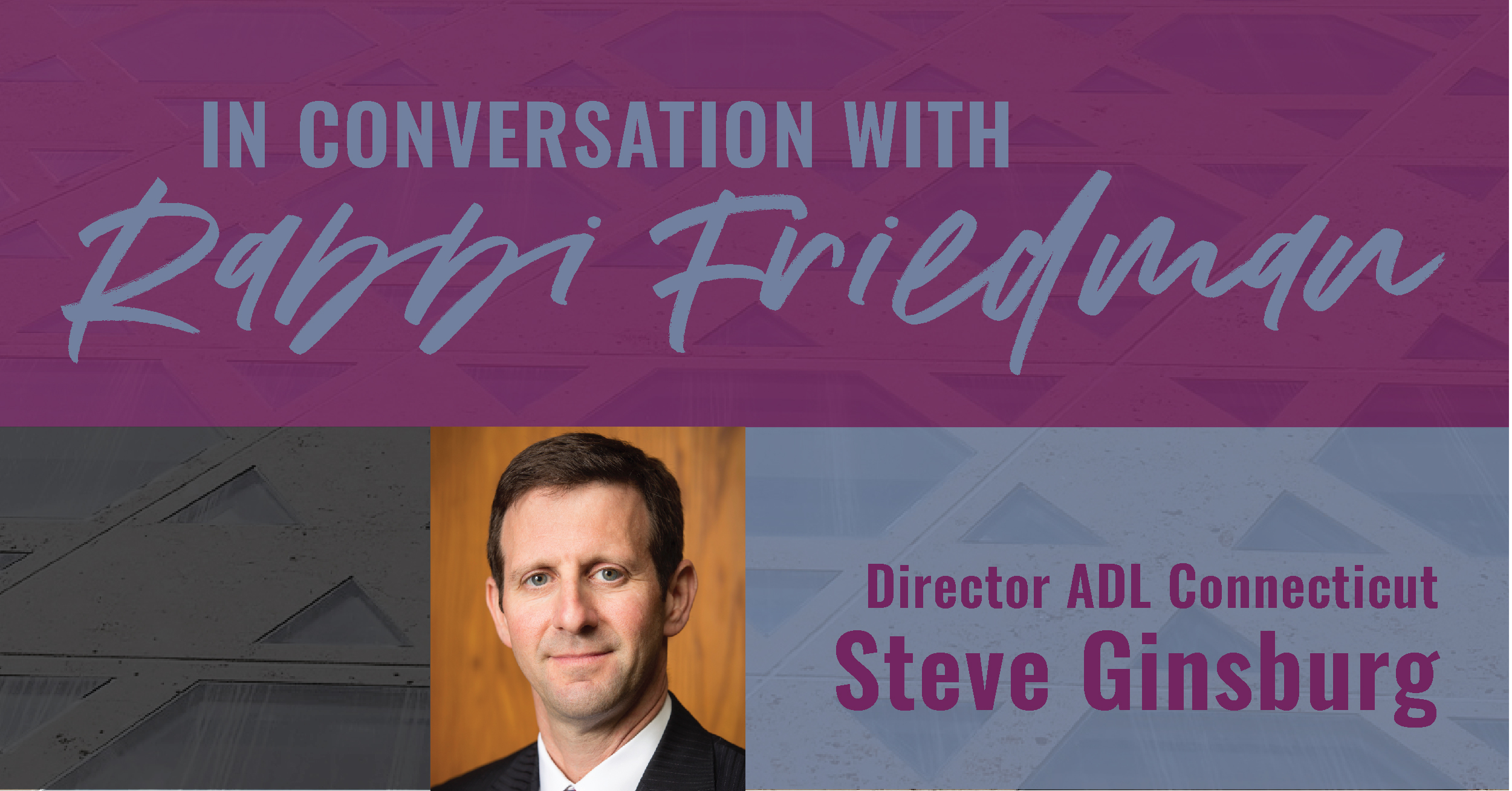 The ADL has led the fight against antisemitism and bigotry
for well over a century. Together we will explore the nature
of antisemitism today on both the political right and the
political left.