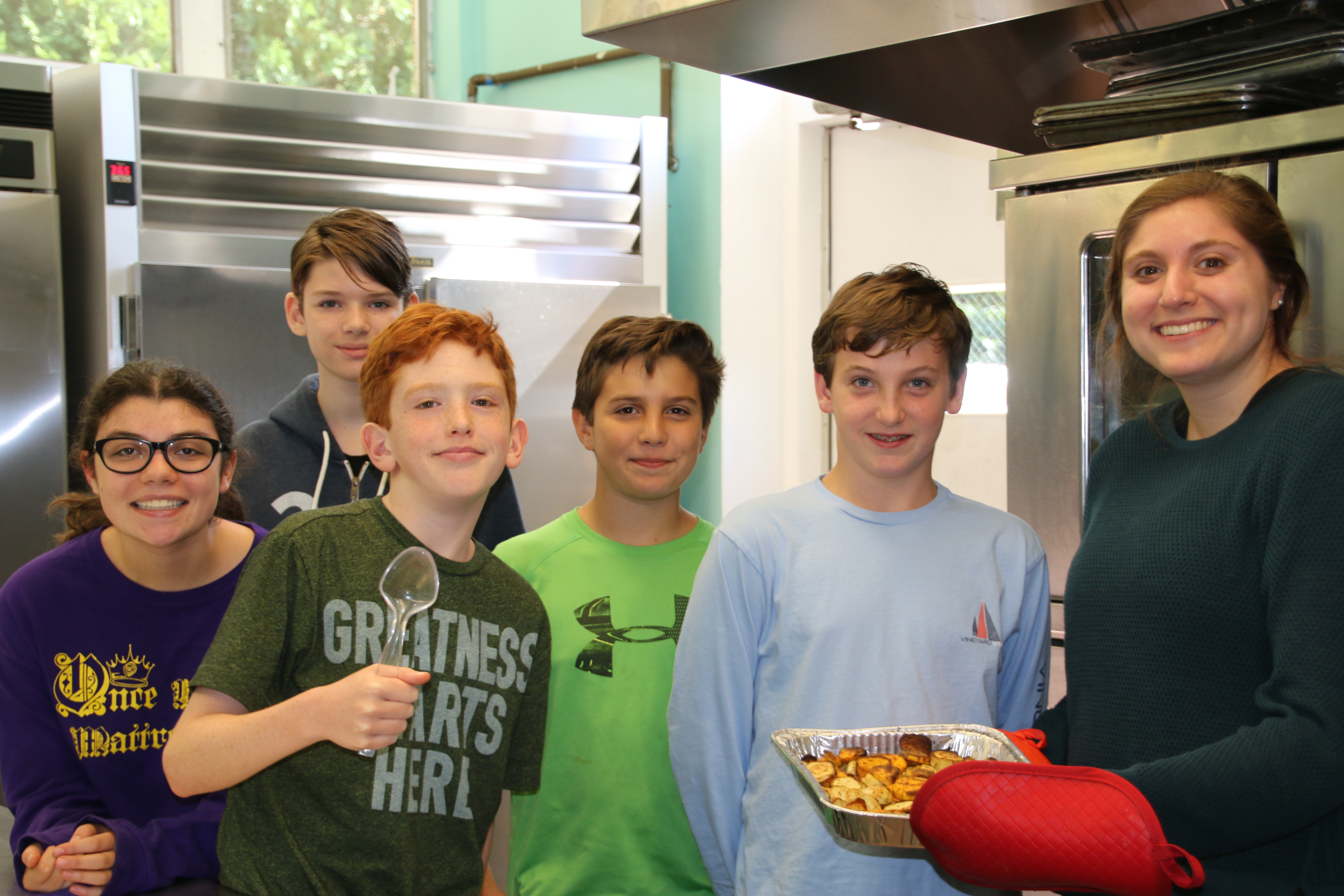 Chesed Club is a community service program for teens in grades 8 through 12 intended as a way for kids to get involved and make a difference in this world. Chesed Club meets 10 Sundays during the year. As a group, Chesed members identify and learn about an organization that needs help, explore the mitzvot we do when we offer to help, and then get out there and help! Visiting the elderly, cooking for the hungry, bringing food and clothes to the homeless are just some of the positive activities Chesed Club does.
2015-16 Chesed Club Dates
Please put the following dates on your calendar! More details to follow.
October 4: Cooking for the Gillespie Center
Meet at Temple Israel at 10:30 am
October 18: Making Strides Against Breast Cancer Walk
Meet at Sherwood Island State Park by the flagpole at 10:00 am
November 22: Volunteer at Earthplace
Meet at Earthplace at 1:00 – 3:00 pm
December 20: Visiting The Jewish Home in Fairfield
Meet at Temple Israel at 10:30 am
January 24 : PAWS Animal Shelter
Meet at Temple Israel at 10:00 am
February 28: Social Action Day at TI
Temple Israel at 9:00 am
March 13: Breakfast Run Preparation
Temple Israel at 10:30 am
April 3: Breakfast Run
Temple Israel at 5:00 am
May 1: Temple Israel Mitzvah Day
Temple Israel at 9:00 am
May 22: Habitat for Humanity/Youth United
TBD at 9:00 am
{igallery id=8762|cid=14|pid=1|type=category|children=0|addlinks=0|tags=|limit=0}
Please contact the Director of Youth Engagement, Rachel Wiskind, for more information at rwiskind@tiwestport.org or 203-227-1293 ext. 330