Billy Jonas
Schindler Scholar-In-Residence
Renowned Jewish musician Billy Jonas, our Fall 2019 Schindler-Scholar-In-Residence, leads our community in a musical conversation & sonic celebration where the ensemble is… EVERYONE.
The highlight of this weekend event is Bridging Divides in 2020: A Community Concert for Harmony and Wholeness on Sat Dec 7. This interfaith concert will lift your spirits and guide you through a a vision of strength and resolve.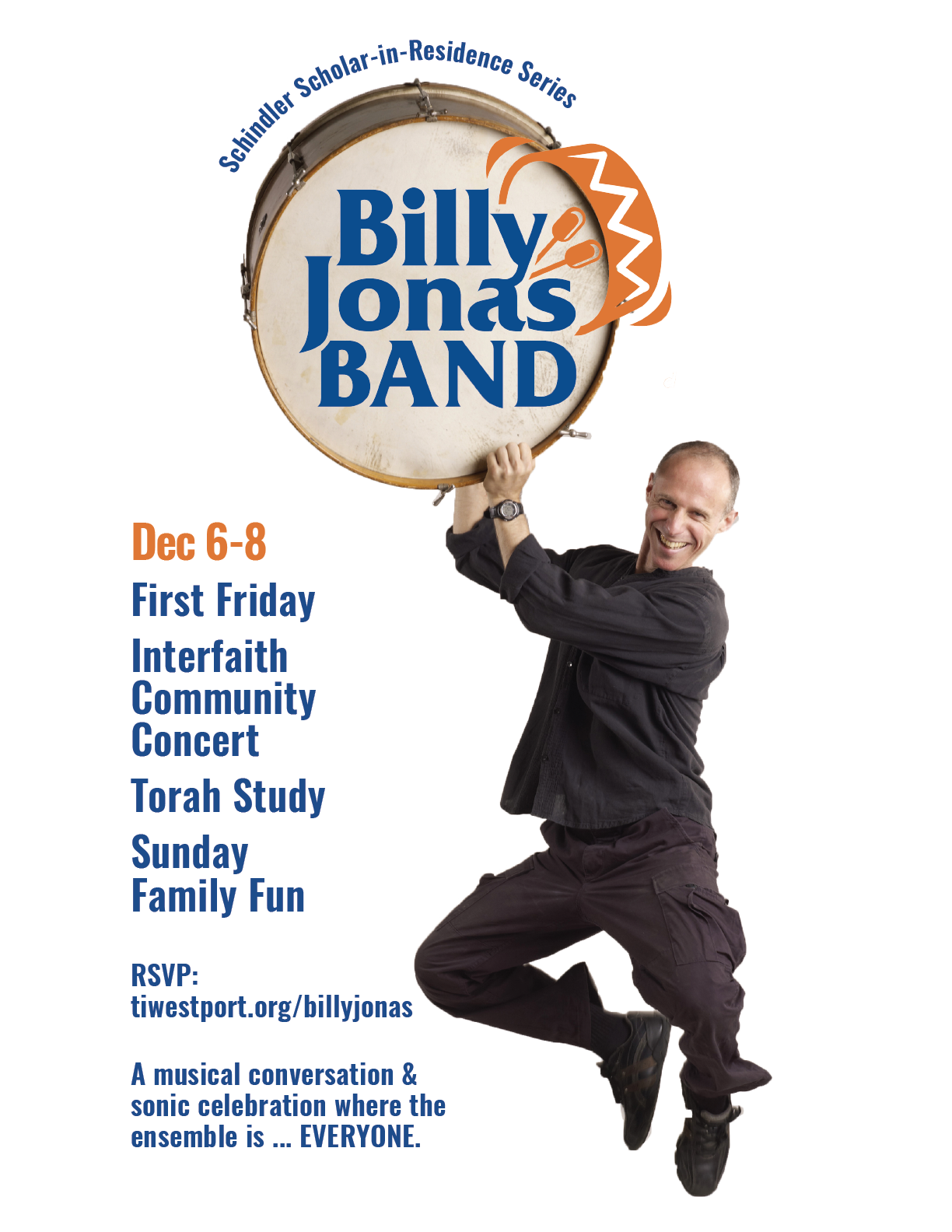 Fri Dec 6
at First Friday 
6:30p
Congregational Service
with special musical guests, our Grade 4 students. 
8:15p
The Great Conversation:
An exploration of Song, Story, & Dialogue with Billy Jonas
Sat Dec 7

9:00a
Morning Minyan & Torah Study
7:30p
Bridging Divides in 2020: 
A Community Concert for 
Harmony & Wholeness
Sun Dec 8
at School
9:00a
Family Tefilah at Religious School
9:30
Classroom visits
10:30a
Family Concert