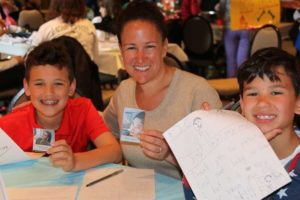 Lifelong Connections. Sacred Community.
Shared Jewish Learning Experience.
Saturdays or Sundays throughout the year
Amongst the many wonderful aspects of our Religious School is our grade-wide family programs. We believe that our students can have a richer religious school experience when they have opportunities to learn with their families. Our programs include a variety of different activities for parents and their children that are engaging, accessible, and interesting.