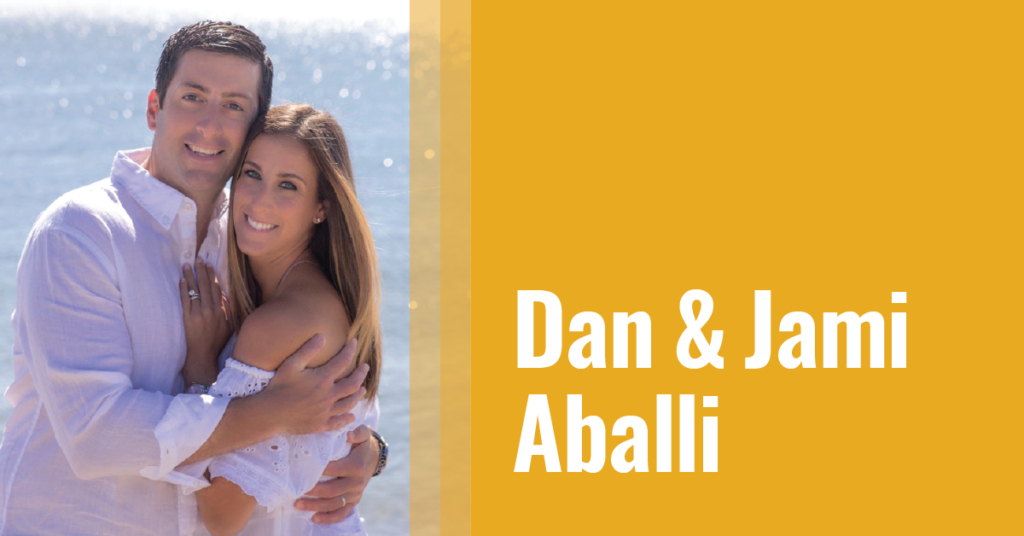 "Let us count the ways" says Dan and Jami.  There is not just one "why" for their love of the ECC, but many. Dan and Jami immersed themselves into all that TI has to offer their family.  They have found amazing friendships that have grown outside the temple walls, nurtured their daughters understanding of the Jewish religion, and volunteered in many ways within both the Temple Israel and ECC communities. 
Introduce us to your children
We have 2 daughters: Madison is 6 years old, and Blake is 4 years old. 
Silly fact about our girls: when they both laugh really hard, they both get the hiccups! We thought it was so funny when Madison began to do it, and then when Blake did the same, we couldn't believe it!
Why did you select Temple Israel ECC? 
When we moved to Westport, we visited multiple preschools to understand what each had to offer.  We knew we wanted a play-based curriculum for our daughters, and wanted them to be exposed to their Jewish religion at an early age. Upon meeting some of the administration, teachers, and clergy, and after being introduced to some of the ECC parents, we knew that Temple Israel ECC was going to be the right fit for our family. 
What makes the TI ECC special to you and your family? 
Let us count the ways! 
For one, our girls absolutely adore the ECC, it is their home away from home. The clergy, administration, and teachers have become such important influences on their overall development and self-confidence, and on a daily basis, you can see and feel how much each of them cares for all of the children of the ECC. 
Describe the family friendships you have made through TI ECC? 
We have made such special friendships through TI ECC, some of our closest! The friends we've made are people we call when we need help with our kids, who we share holidays with when we can't be with our family, who we travel with, and so much more. It's hard to believe that we moved here just 4 years ago, as we feel like we have been friends with these people for a lifetime! 
Jami, why is it so important for you to volunteer your time and get involved?
I am very involved with both the TI and the TI ECC community for many reasons. As a woman who does not currently work outside of the home, it is extremely important to me to find ways to set a strong example for our daughters. Some of the most important values we want to instill in our girls are hard work, giving back where we can, and being part of a community. My hope is that my role as ECC Co-Chair, my participation on the Social Action committee, and my newly appointed role as a TI board member sets that example for our girls. I want to give back to the place that has enriched my family's life in so many ways, and has made such a positive impact on our daughters' lives.
What one thing would people be surprised to know about you both? 
Jami: I played defense on my high school's girls ice hockey team! My signature move was to dive in front of the net when the other team took a shot. Maybe I should have played goalie instead?
Dan: My parents were born and raised in Cairo, Egypt. Their Jewish community was caught up in the Six Day War, and my family was fortunate enough to escape and land in New York, Boston, and Paris with the help of HIAS, which is a Jewish American nonprofit organization that provides humanitarian aid and assistance to refugees.