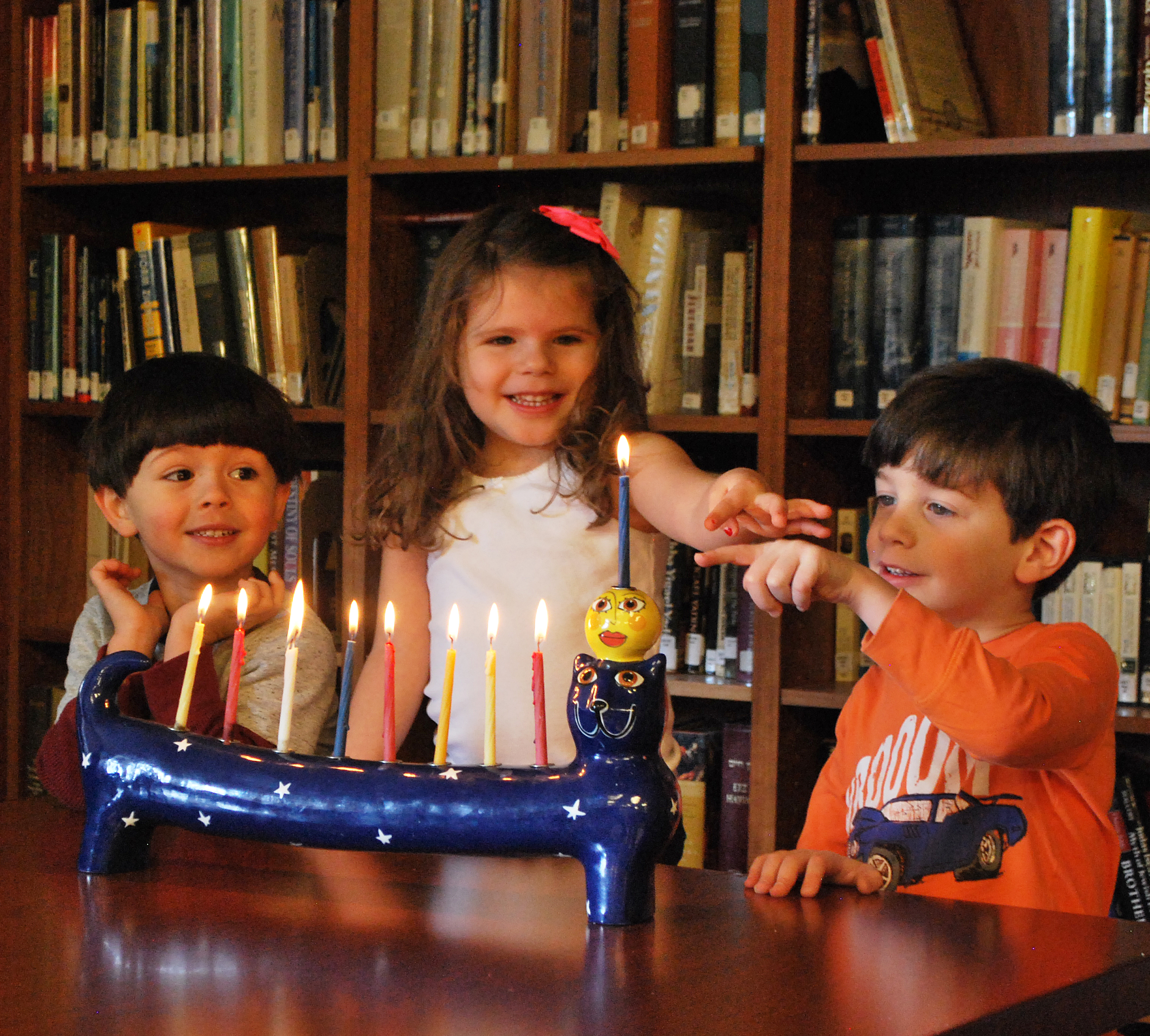 Holy Olive Oil: The Surprising Meanings of the Chanukah Miracle

Sunday, Dec. 17 at 10:15 am

Many of us are familiar with the famous story of the oil that was supposed to burn for only one day, but instead lasted for eight. But this is only one side of the Chanukah story. Join Rabbi Danny Moss for a deeper look at ancient story of the oil — and how Jews have misunderstood and fought over it for over a thousand years. Register here.

---
Temple Israel Chanukah Party

Sunday, December 17 at 11:00 am
Celebrate Chanukah with your Temple Israel family. Events include a menorah lighting and sing along, crafts, game show, dreidel tournament, the second-annual brisket showdown competition, capped off with a holiday lunch. This year we have also added a story teller and arts and craft project for ECC age kids. RSVP for the party.
Second-Annual Brisket Throwdown Competition
at the Chanukah Party
Come one, come all: women, men, teen and kids! Think you have the best brisket recipe in Fairfield County? Prove it to our panel of celebrity judges. Email Program Director Bryan Bierman at
bbierman@tiwestport.org
to participate.
Lauren Braun Costello, Chef, Food Stylist & Author

Costello has worked with some of the biggest names in the culinary world. She has styled for everyone from Alice Waters to Tyler Florence, on such shows as The View and The Early Show. She developed her craft in the kitchens and classrooms of some of the world's most renowned chefs, and as the owner and Executive Chef of Gotham Caterers in New York City. Lauren has published 3 books: Notes on Cooking: A Short Guide To An Essential Craft, The Competent Cook: Essential Tools, Techniques and Recipes for the Modern At-Home Cook, and an award-winning children's book Eat Your Breakfast Or Else! She was host of AOL's hit cooking series, "Pantry Challenge," and is a sought after cooking instructor and chef.
Paula Garelick, Celebration Director at Garelick & Herbs

Paula's background in merchandising makes her a visual mastermind. She has an impeccable eye that influences the eclectic mix of merchandise stocked in the stores. Paula has always dreamed of using her creative hospitality skills to provide unforgettable events for her community. Now, 2 children, 2 dogs, 50 employees, 4 stores, and 2 catering venues later, she still dedicates 6 days a week to fulfilling that dream.
Julie Mountain, Co-owner of the Granola Bar
Julie Mountain lives in Weston with her two daughters and four step-children. She is also the co-owner of The Granola Bar of Westport which opened in 2013, and The Granola Bar of Greenwich which opened May 2016. Next up – The Granola Bar of Stamford – a smaller to-go concept.
Leticia Moreinos Schwartz, Chef, Author & Television Correspondent
Leticia was born and raised in Brazil and came to the US in 1997. She has a BA in economics, Culinary and Pastry Arts degrees from The French Culinary Institute and worked in several restaurants in NYC. She is the author of 2 books: The Brazilian Kitchen and My Rio de Janeiro. She also has an extensive background on TV and serves as the spokesperson for a diabetes campaign for Merck. On the TV side, she has hundreds of appearances including some of the major TV shows such as NBC's Today Show, CBS The Couch, Fox Morning News, and EyeWitness News at ABC.