Enrichment Programs
The Carol Schoke Early Childhood Center at Temple Israel believes in developing the whole child. We offer programming opportunities after school to help children further learn and grow. Registration for these programs is available on a first come, first serve basis and each class has a maximum capacity.  
Please use the links below to register for afterschool programs.
---
Tov Time for Threes
Tuesdays, Wednesdays, Thursdays from 12:30-1:30 pm
*depending on enrollment

Tov Time, meaning good time, extends the school day until 1:30 pm. Children participate in games, music, movement and literacy development. Tuesdays is Music and Movement, Wednesdays is Game Day and Thursdays is Bringing Books to Life. A minimum of four children must be registered in order to create a class. Register

---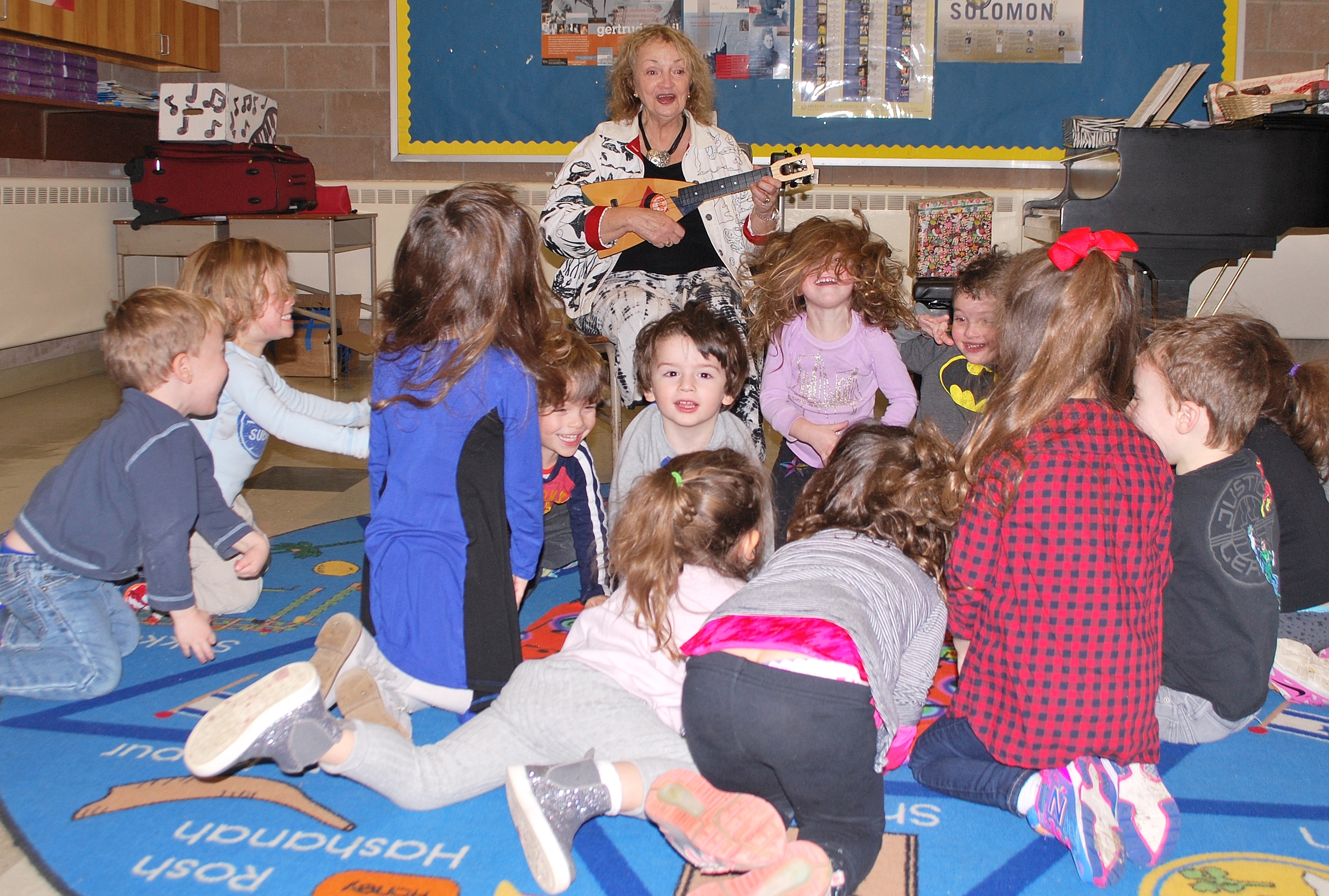 Mary Ann Hall's Music for Children and Beyond
Mondays 12:30-1:30 pm (3s)
1:30-2:30 pm (4s)
*depending on enrollment

Magical Musical Mondays will guide your children to experience everything that is music through their worlds of dramatic and naturalistic musical play. Our award winning Once Upon a Song and Rhythm Stories will lead your children to sing, dance, move rhythms, read rhythms, create, improvise, play a large variety of instruments… and enjoy the FUN-damentals of music in every class. Register

---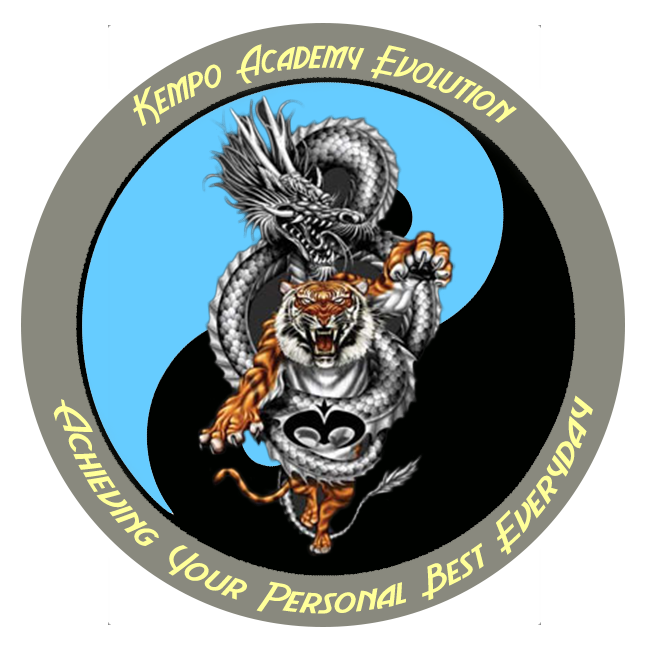 Kempo Karate
Tuesdays 1:30-2:30 pm (4s)
*depending on enrollment

Why learn Kempo? Martial Arts Students learn to be more confident, have better self-control, become leaders, and get better grades in school than kids who don't do this activity.  As a parent, I have always wanted the best for my children. We all seek to find those opportunities for our kids that give them the best chances for a successful future.  Sign up for classes today and watch your child evolve and grow.  There will be no fighting or contact in this program, and a liability waiver must be signed when you register for this class.  Please email Kempo Westport per the information sheet to register and the waiver must be turned in on the first day of class.

---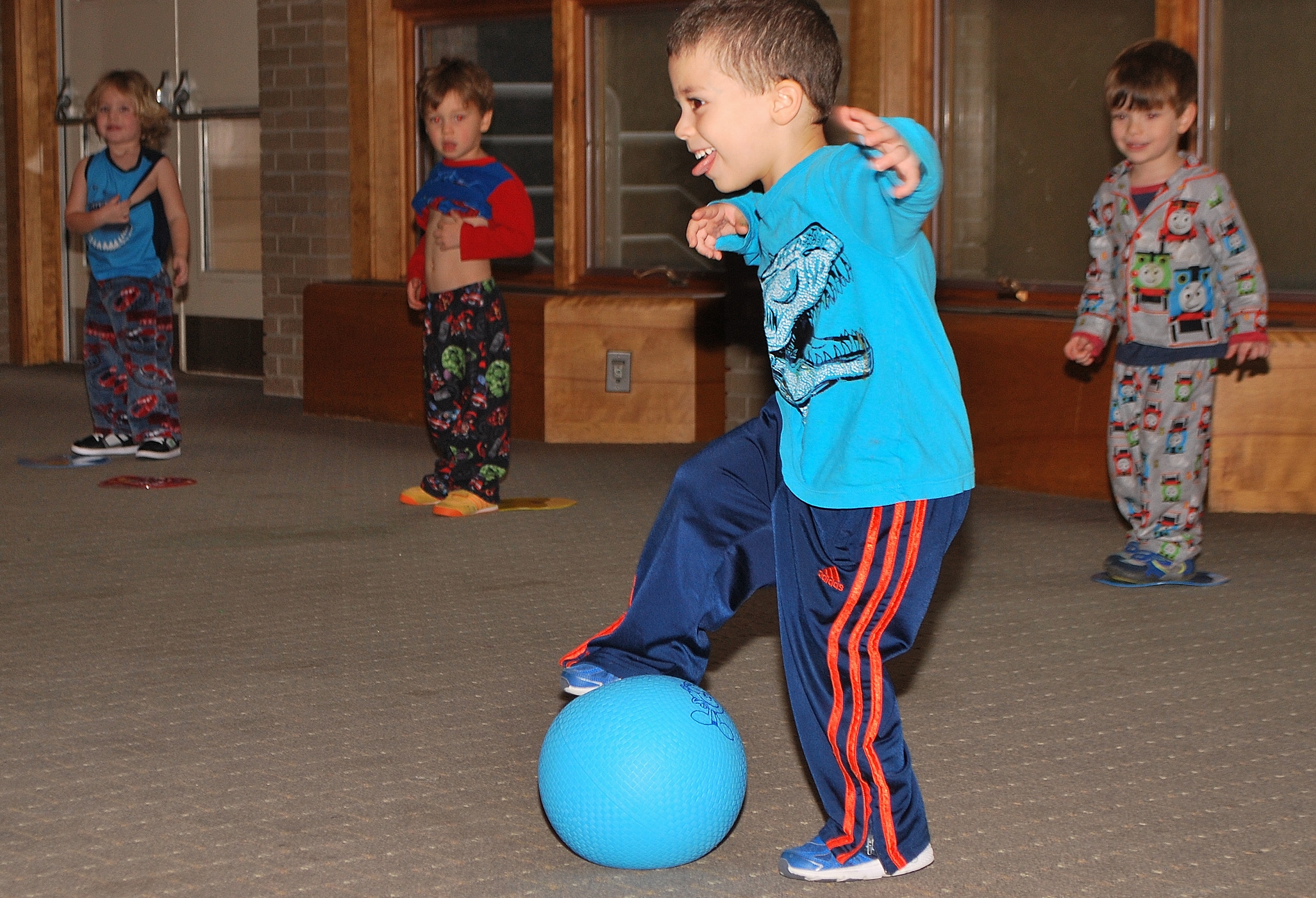 Jump Bunch
Tuesdays 1:30-2:30 pm (3s & 4s)

JumpBunch, a non-competitive sports and fitness program for children, is offering a 10 week MultiSport clinic consisting of basketball, bowling, football, volleyball and hockey. This dynamic clinic will devote two weeks to each sport so that children have the opportunity to learn and practice the fundamentals of each activity. Basketball will focus on dribbling, passing and shooting. Bowling will emphasize eye-hand coordination, accuracy and control. Football will concentrate on catching, throwing, kicking, hiking and making touchdowns. Volleyball will center around passing, setting, spiking, and serving. Hockey will target stick handling, shooting, and passing. JumpBunch will provide every child with their own age-appropriate equipment for each class. Your young athletes will have a ball learning from our specially trained coaches because every JumpBunch class is loaded with praise and encouragement while also placing a strong emphasis on teamwork. Register
---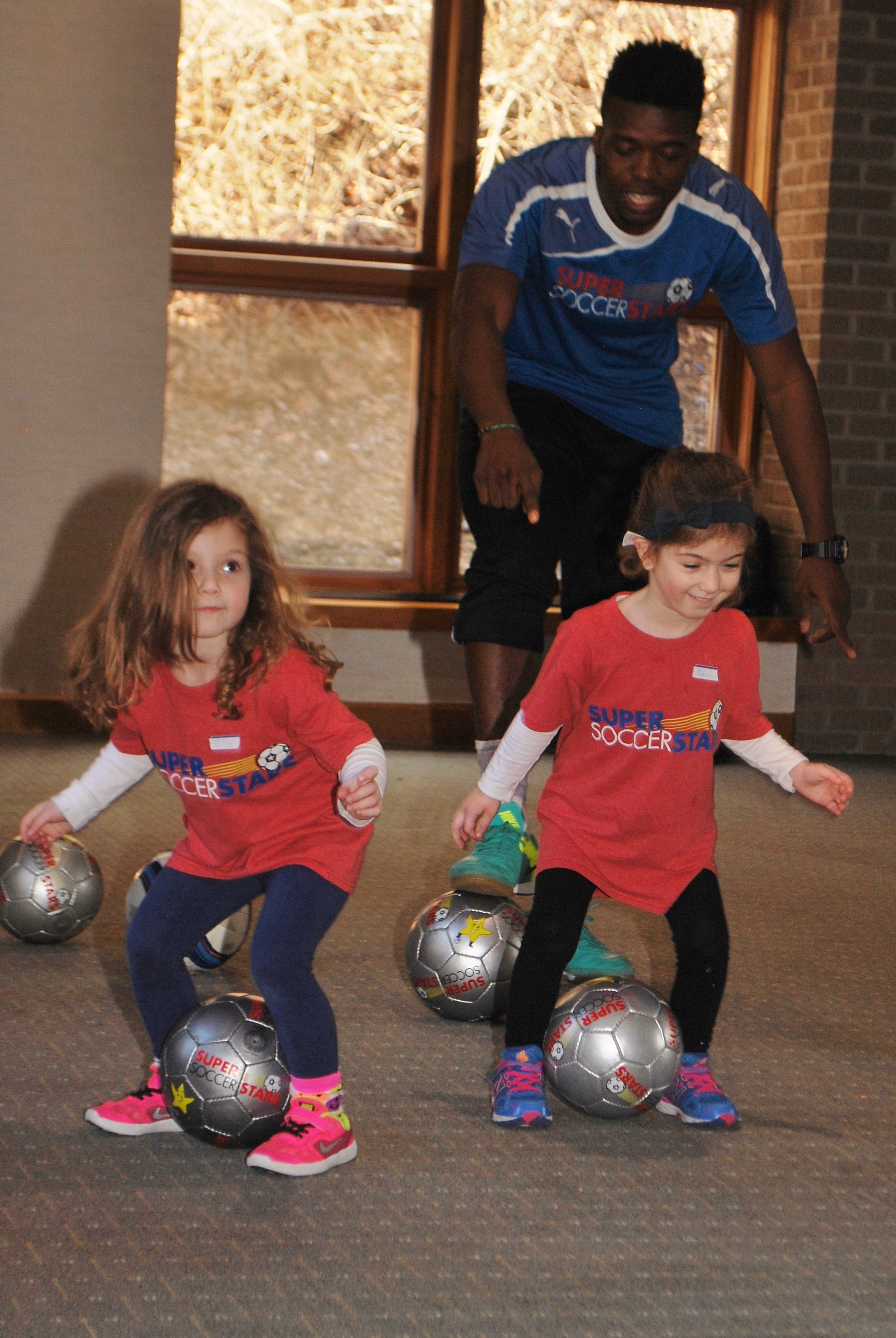 Super Soccer Stars
Wednesdays from 1:30-2:30 pm (3s and 4s)
*depending on enrollment
Super Soccer Stars teaches soccer skills in a fun, non-competitive and educational environment. Soccer is a venue to nurture, build self-confidence and develop teamwork skills throughout every class. Specially designed curricula utilizes positive reinforcement and a low child-to-coach ratio ensures that each child improves at his or her own rate, while having endless fun. Register
Username: TEC
Password: SUPERSOCCERSTAR
---
Hip Hop Dance
Thursdays 1:30-2:30 pm (3s and 4s)
*depending on enrollment
Children will learn beginning hip hop dance routines. In a lively program from LeapSmart Creative Movement, children will move and groove to the sounds of funk and street music. Minimum enrollment is 7 children. Register
---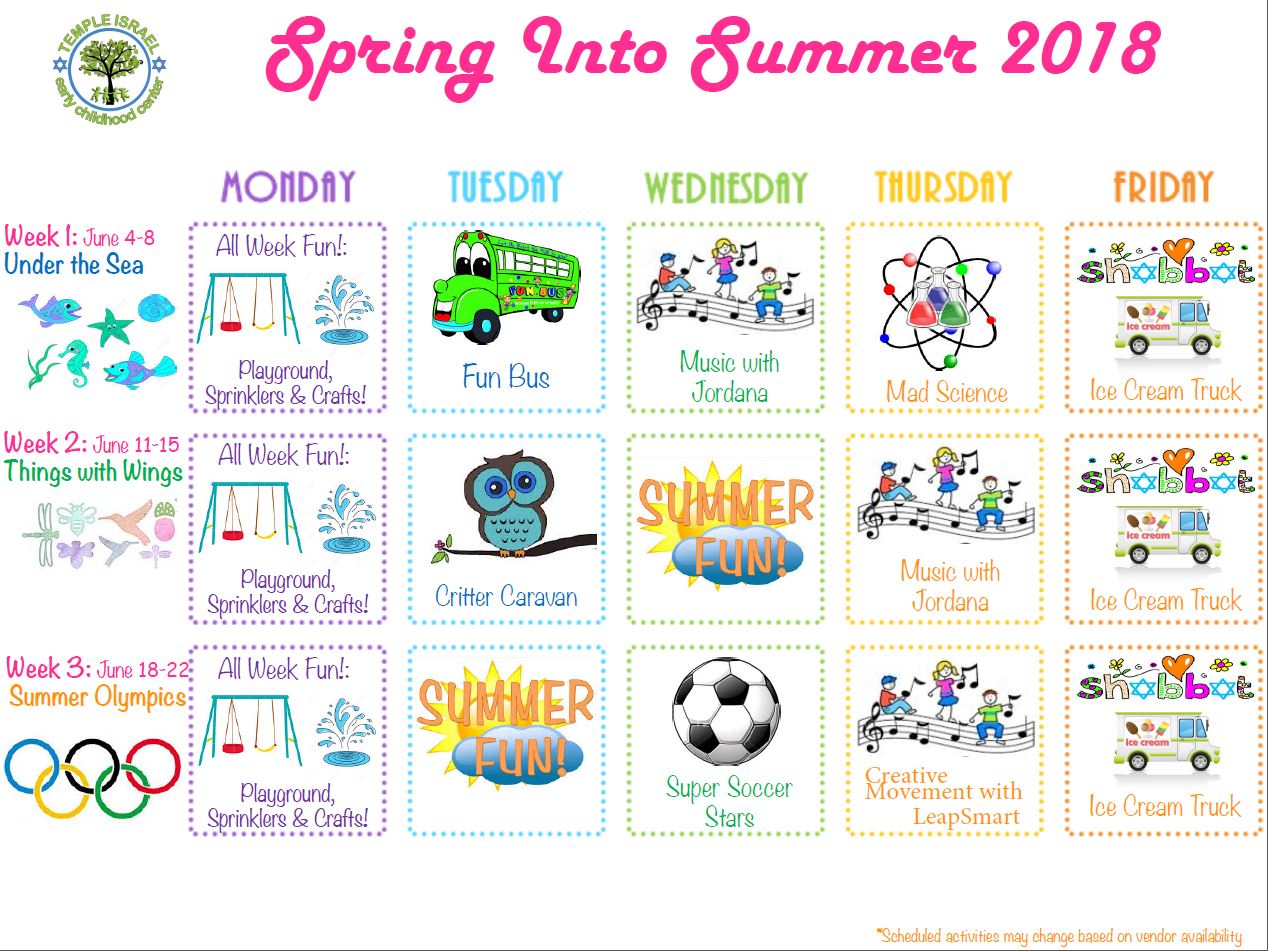 Spring Into Summer
Offered three weeks in June

This program keeps children learning, while active and engaged between the end of preschool and the start of summer. During these fun-packed three weeks, your child participates in a myriad of activities that keeps them learning and growing. Some of the activities include: Mad Science, The Fun Bus, Critter Caravan, Music with Jordana, and Super Soccer Stars.