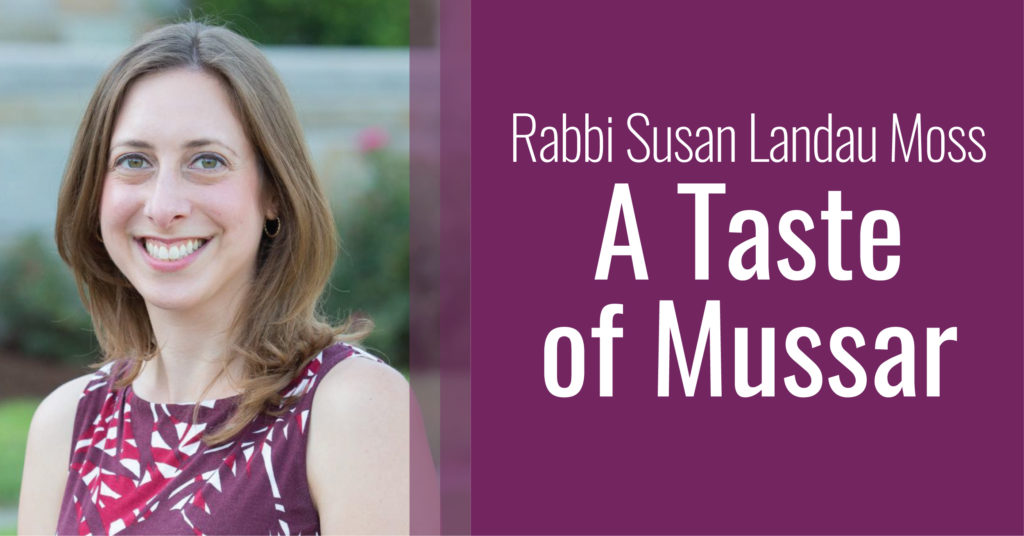 A Taste of Mussar:
The Personal Ethics of Liberation
Tues  Mar 26  |  7:00
Tues Apr 2  |  7:00
Tues Apr 9  |  7:00
Feed your soul in this three part course with Rabbi Susan Landau Moss. In preparation for Passover, we explore personal spiritual practices connected to our Festival of Liberation. We encourage students to attend all three class sessions.